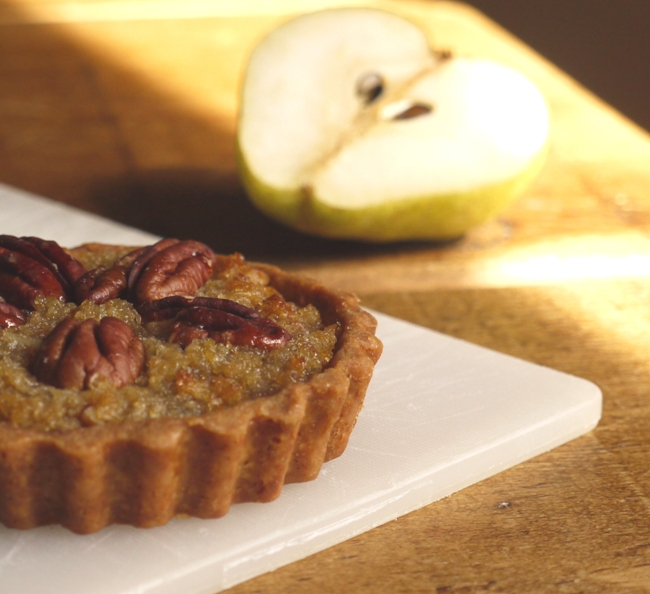 When it comes to using up leftover bread, classic British baking is particularly brilliant.
Of course the recycling of breadcrumbs occurs in cultures around the world, from Italian panzanella and pangrattato to Spanish migas, Japanese panko and Lebanese fattoush, but on the sweeter side of things, it seems to be our homegrown puds which really excel.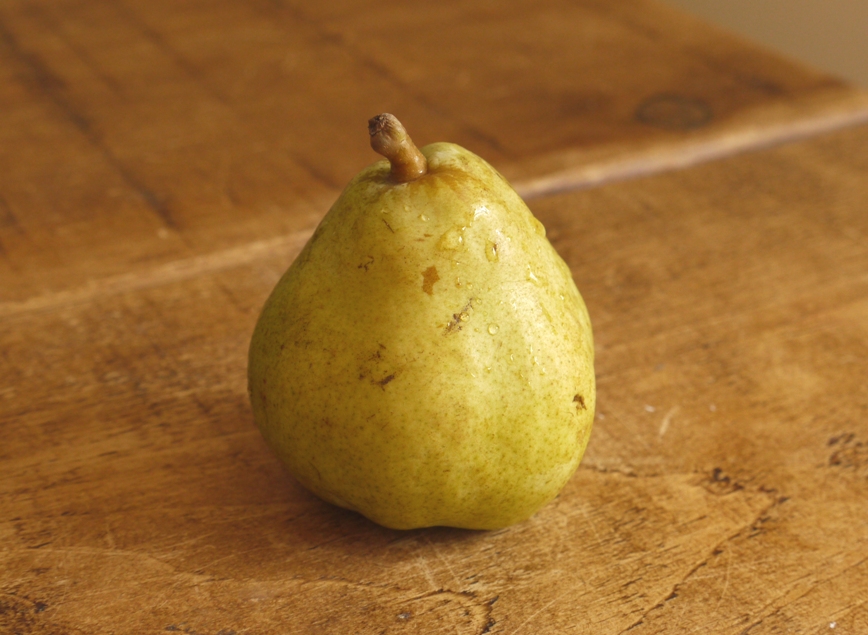 Bread and butter pudding is, perhaps, the one that's been most widely accepted around the world, often dropping the 'and butter' (surely the best bit?!), while summer pudding still elicits the occasional raised eyebrow. Move into the territory of brown bread ice cream and that eyebrow shoots even higher while treacle tart is often met with an openly blank expression.
I've posted a couple of recipes for treacle tart before (one with a rosemary sea salt, one with almonds and another stirred into ice cream), and the response from readers outside the UK is almost always the same: 'Isn't that Harry Potter's favourite dessert?' 'Where can I buy golden syrup?' And 'Breadcrumbs in a tart, really? Maybe one day I'll be brave enough to try that . . .'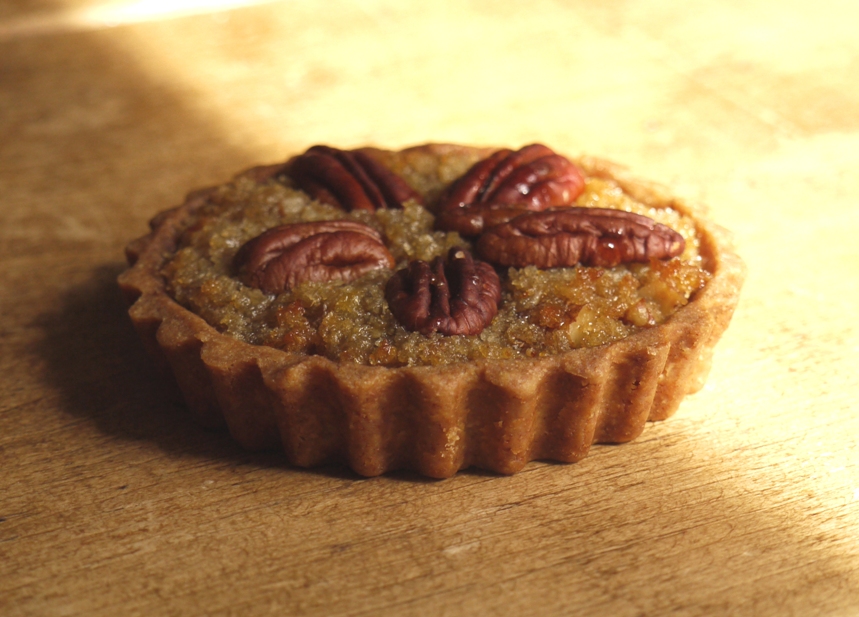 Well today is your day. Whether you're an American wondering what treacle tart really tastes like, a Brit who's only ever eaten it in restaurants or even if you're already a die-hard fan of this classic sticky pud, I'd love you to make this recipe. The version here lightens the breadcrumb load with a grating of fresh pear, is steeped in maple syrup and given a little more texture with the addition of crunchy, creamy nuts. It's a sort of fruity treacle tart/pecan pie hybrid and utterly irresistible because of it.
I baked these in six individual tart cases – four for a dinner party where I'd promised to bring pudding, with two leftover for taking photographs and dessert the next day – but you could also bake it in a large deep tart tin, meaning more oozing golden filling in proportion to the buttery crust. I used sourdough breadcrumbs here but any sort will do – blitz your bread crusts and all for a lovely, rustic texture or whizz them fine for something slightly more refined.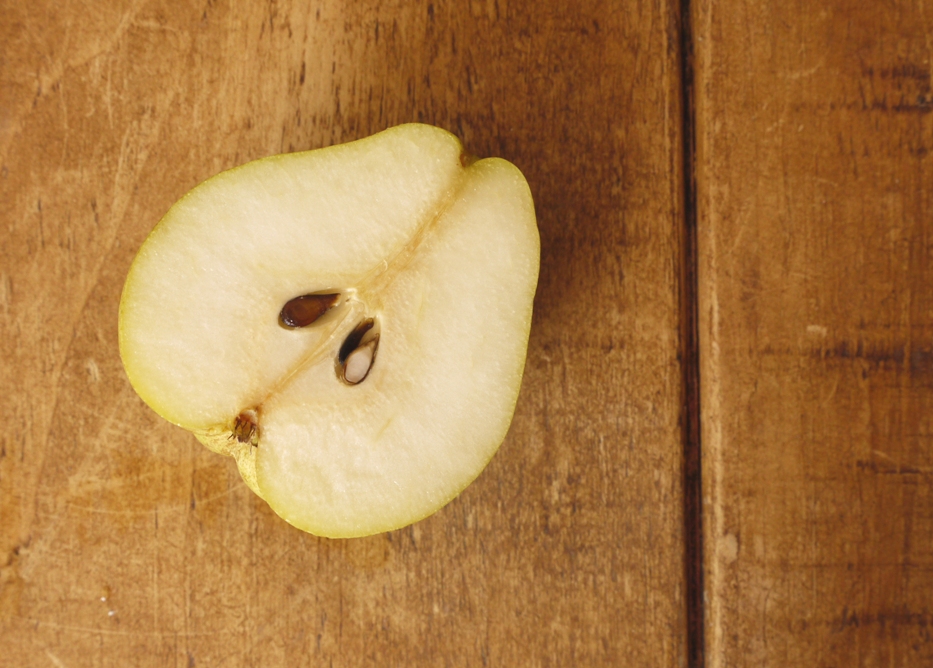 After weeks of snow and rain it looks like the weather is finally starting to do what it should for this time of year. Before summer arrives with all its ice creams, sorbets and lovely light desserts, bake up a batch of these rib-sticking little treats, stick in your spoon and rejoice in recycling of the best possible kind.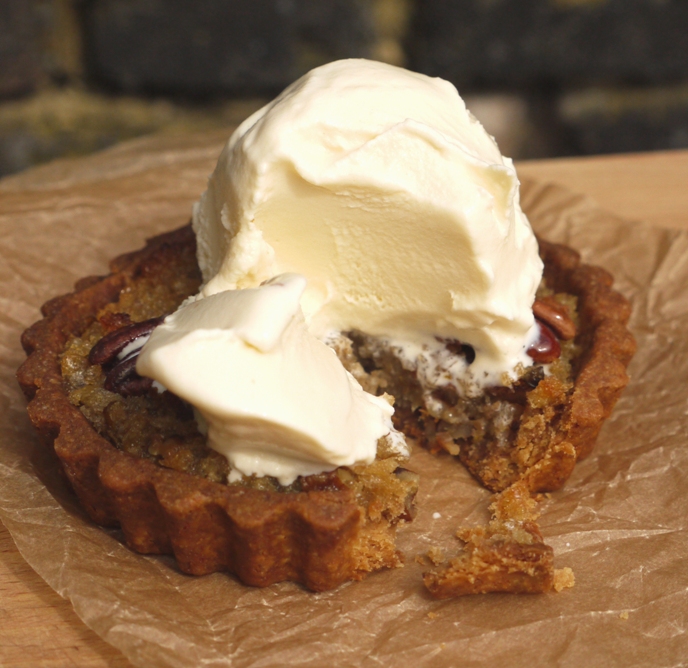 Maple, Pear & Pecan Treacle Tarts (adapted from Jamie's Dinners)
(makes 6 individual tarts)
Ingredients:
For the pastry
85g unsalted butter, room temperature
50g granulated sugar
1 large free range egg yolk
140g plain flour
Pinch salt
For the filling
35g butter
220ml maple syrup
50ml golden syrup
125g breadcrumbs (I used white sourdough)
1 pear, grated (you could also use an apple here)
2 handfuls of pecans, half chopped leaving the rest whole
Zest of one orange
1 scant tbsp double cream
Method:
For the pastry
Beat the butter and sugar at a low speed in a stand mixer with the paddle attachment until just smooth, about one minute. Add the egg yolk and mix for 30 seconds, then add the flour and salt, mixing until the dough just comes together.
Divide the dough into six equal sized pieces and line up six individual tart tins (mine were 9cm in diameter). This is a cookie-like dough so you don't need to roll it out – simply use the heel of your hand to press right out to the edges and up the sides of each tin. Once the dough is evenly distributed in the six tins, prick the bases with a fork and pop in the freezer for one hour.
When ready to bake, preheat the oven to 190 degrees C. Get your tart shells out of the freezer. Bake for 6 minutes (no need to line with beads) then give them a check. If the pastry is starting to puff up, push it back gently with a metal spatula, then continue baking for a further 8 – 10 minutes until crisp and golden. Remove from the oven (turning the oven down to 180 degrees C) and leave to cool while you make your filling.
For the filling
In a medium sized saucepan, melt the butter with the maple and golden syrups. Stir in the breadcrumbs, grated pear, chopped pecans, orange zest and double cream until combined.
Take your pre-baked tart shells and spoon the mixture into each one until just about level with the top of the pastry. Place the whole pecans on top of the tart in any pattern you like.
Bake the tarts for 20 minutes or until lightly firm. Remove from the oven and allow to cool slightly before serving with thick clotted cream or ice cream. The tarts can easily be reheated and possibly taste even better the next day as the filling relaxes into its sticky, syrupy self.