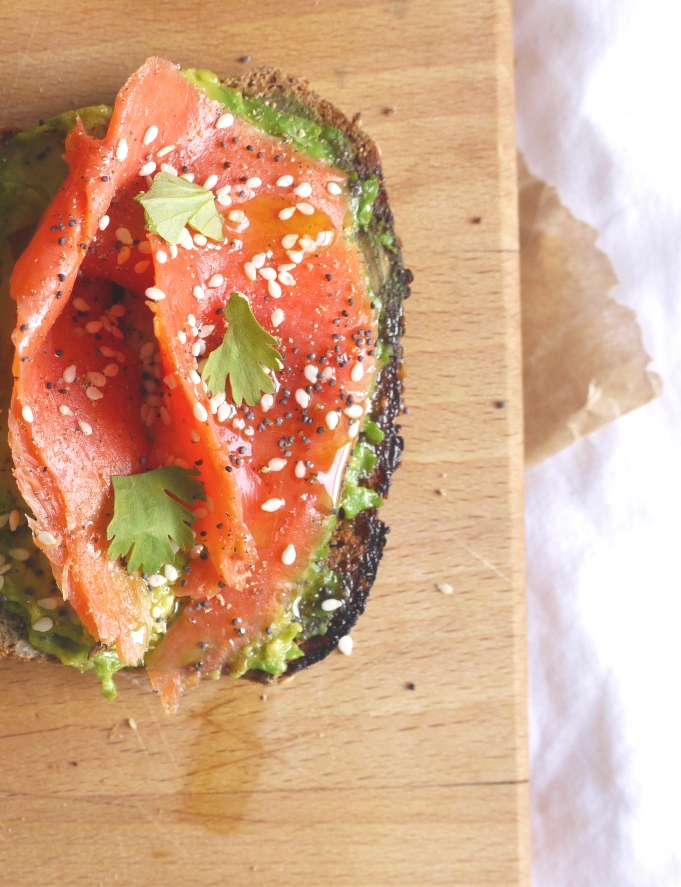 When I was a much littler loaf and unable to be left on my own in the house, I used to accompany my Mum on the weekly supermarket shop. Just small enough to sit in the seat at the front of the trolley, I found it so exciting cruising up and down the aisles, deciphering illegible words from a scrawled shopping list and begging for exotic items that we'd never normally be allowed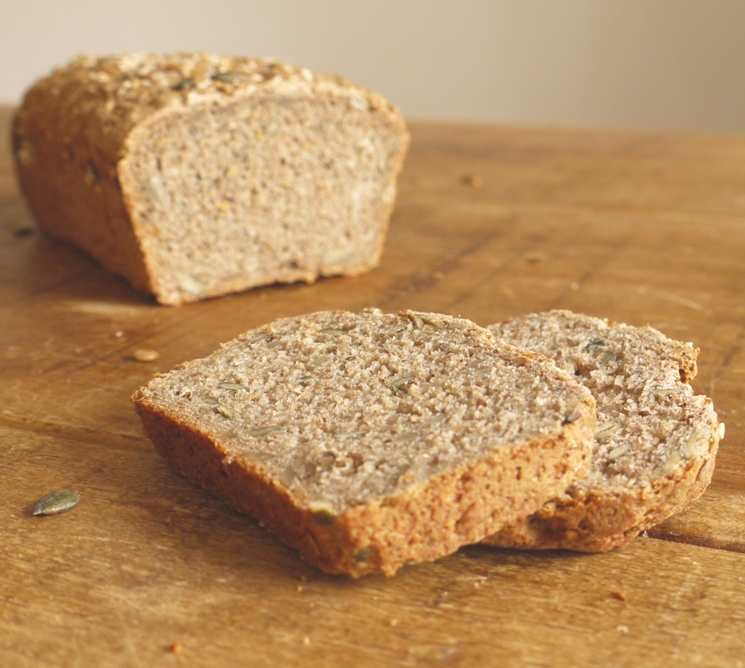 To keep me quiet, my Mum would often buy a baguette, rip off the end and leave me be to happily munch away. No butter, spreads or anything in the middle, I was completely content with a piece of plain bread and the simple joys of crust and crumb. While to this day I could happily munch on bread by itself, it's usually improved by a little extra something: mopping up a glut of unctuous pasta sauce, dipped in fruity olive oil or toasted and topped with anything from anchovies to avocado.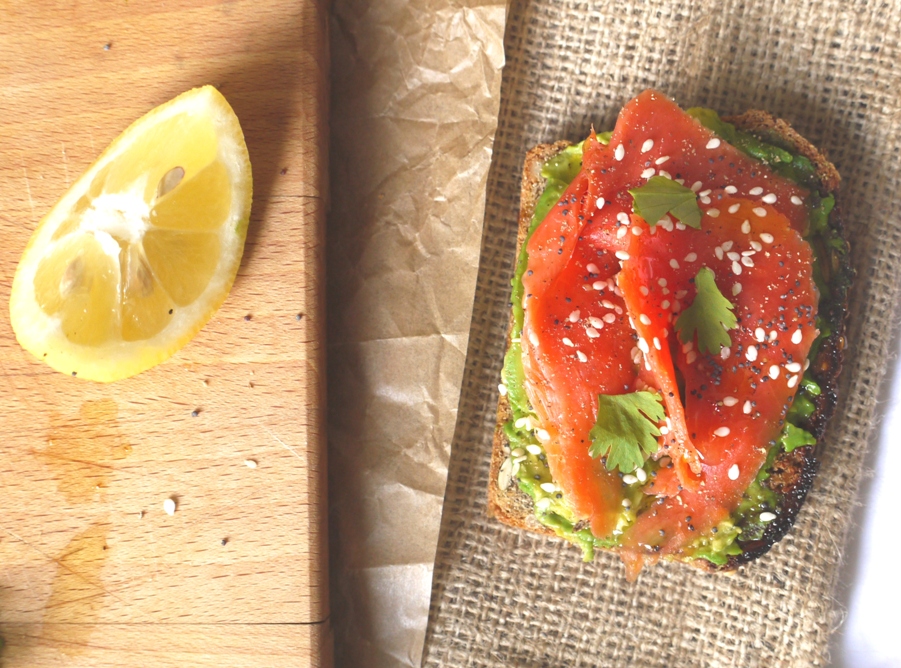 Last week I shared a recipe for using up breadcrumbs. This week it's a way to eat the bread itself. After successfully experimenting with rye flour in this delicious black pepper and fennel seed  loaf, I was keen to try a recipe that used a more substantial ratio of rye. Often a little intense and dense on its own, I knew I needed something to lighten the load, and this recipe involving both wholemeal, spelt and a generous scattering of seeds felt like just the job.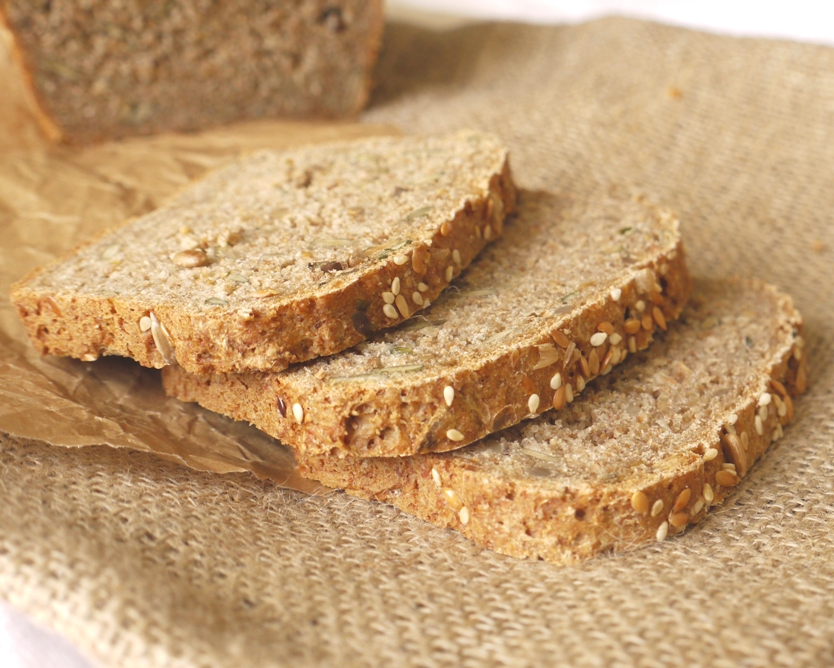 As a sandwich loaf, this bread is on the heavy side of good. Sliced thinly and toasted is where it really comes into its own, the density taking on a crunchy, chewy texture which provides the perfect foil for creamy avocado and delicate, smooth smoked salmon. A sprinkle of poppy and sesame seeds adds another dimension while the whole thing is lifted by a squeeze of lemon and a little chopped chilli.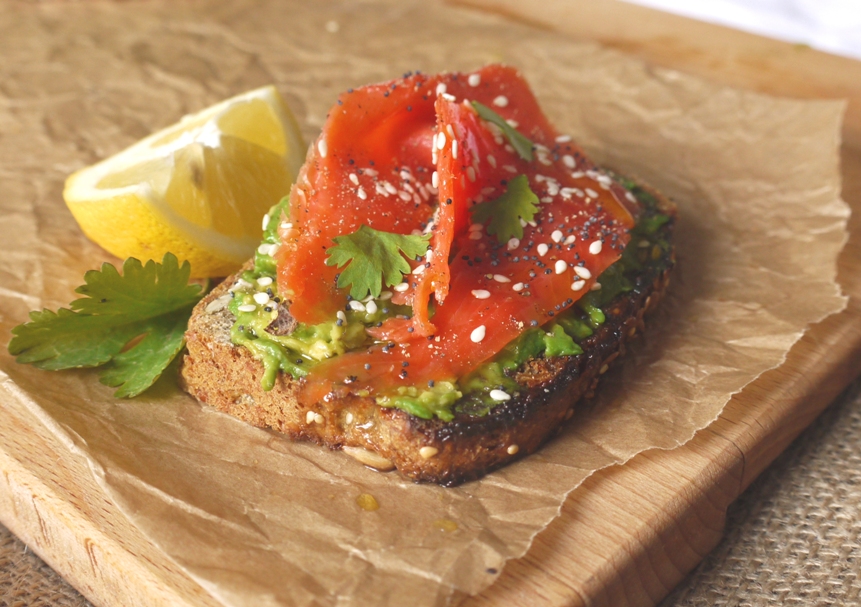 Avocado on toast is one of my favourite meals in the world, a way to enjoy the very best bread with a glossy smear of nature's rich green butter. Add a swirl or two of smoked salmon and you're onto an absolute winner. Definitely an improvement on an unadorned crust of plain baguette.
Seeded Rye with Salmon, Sesame & Avocado 
Ingredients:
For the loaf
100g pumkpkin seeds
50g sunflower seeds
About 300ml warm water
30ml maple syrup
2 tsp fast-action yeast
25ml pumpkin oil
250g stoneground rye flour
75g wholemeal flour
75g spelt flour
1 tsp salt
To assemble (serves 2)
4 slices seeded rye bread
1 avocado, peeled and stoned
1 small chilli, deseeded and chopped
Olive oil, lemon juice and black pepper, to taste
100 – 150g smoked salmon
2 tsp sesame seeds
2 tsp poppy seeds
Coriander, picked (optional)
Method:
For the loaf
Preheat the oven to 180 degrees C. Place the seeds on a baking sheet and toast in the oven for 10 minutes before setting aside to cool. Turn the oven up to 200 degrees C.
Once the seeds are cool, set aside a small handful (to top your loaf) then put the rest in a bowl along with the water, maple syrup and yeast. Leave for a few minutes, then add the oil, flours and salt, mixing to form a firm dough You may need to add a very little more liquid.
Leave the dough for 10 minutes then lightly knead for 10 seconds. Return the dough to the mixing bowl, cover with a clean cloth and leave for 45 minutes (you don't want to overwork the rye as it doesn't have the same gluten structure as wheat).
Grease a large, oblong bread tin with olive oil. Shape your dough into a fat sausage roughly the same length as the tin, tuck the ends under then squash it firmly in. Brush the top with water, sprinkle on the reserved seeds then cover and leave until risen by about a quarter. You only want a slight rise here; any more, and the bread will crumble when it's sliced.
Bake the loaf for 45 – 50 minutes or until the base sounds hollow when tapped. Remove from the tin, cover with a cloth and leave to cool. Wrap well in paper and leave until the next day.
To assemble (serves 2)
Pop the rye bread slices in the toaster. While the bread is toasting, use a fork to coarsely mash the avocado in a small bowl. Stir in the chilli, a glug of olive oil, squeeze of lemon juice and scrunch of black pepper.
Spread the avocado over the four slices of toast. Top with curls of smoked salmon, drizzle with a little more olive oil and sprinkle with the seeds. Garnish with a little coriander, if you like.