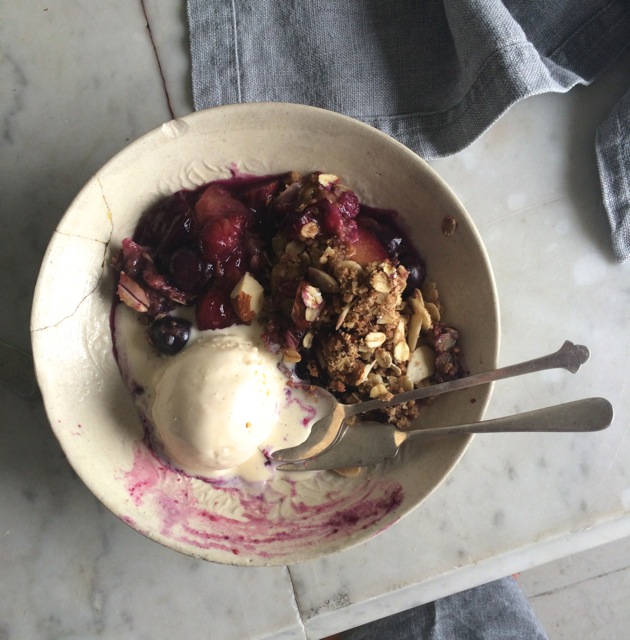 While I don't have a new recipe for you this week, what I do have is a little insight into what I've been up to during my absence from this space. Last week we spent four days shooting the first set of photographs for The Little Loaf: Homemade Memories (my first cookbook (!), coming out next year). With four photoshoot days down and six to go, I'm by no means any kind of expert, but am learning a lot, fast, so I thought it would be fun to share a few photos, insights, observations and general excitement about the whole process.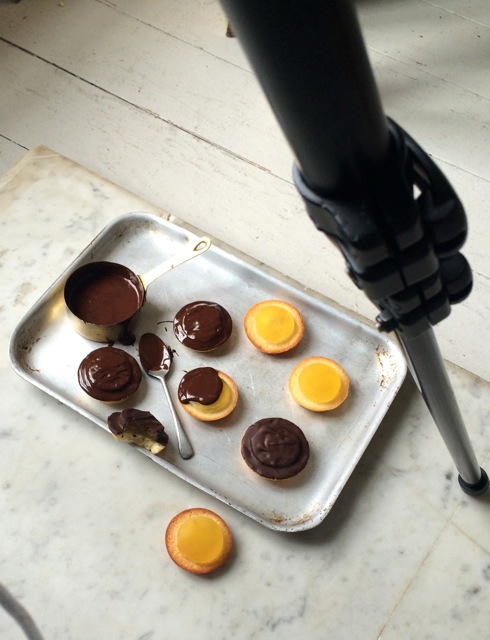 Unlike photography for the blog, which tends to involves placing some food on my kitchen table and pointing my (not especially fancy) camera at it, a cookbook photshoot requires a LOT of advance planning. It all began several months ago when my agent and I asked my publisher if Helen Cathcart could be the photographer – I'd seen her pictures in a couple of places including Paris Pastry Club and fallen in love with her use of light and ability to capture both the deliciousness and beauty of food.  Once Helen was on board, my publisher also booked in a prop stylist to source all the lovely backgrounds, linens, plates and trinkets that give individual character to a book and make photos taken in a basic studio look and feel like home. I couldn't be happier with their choice of Linda Berlin and when she started unwrapping props on Monday morning I felt like a child on Christmas Day.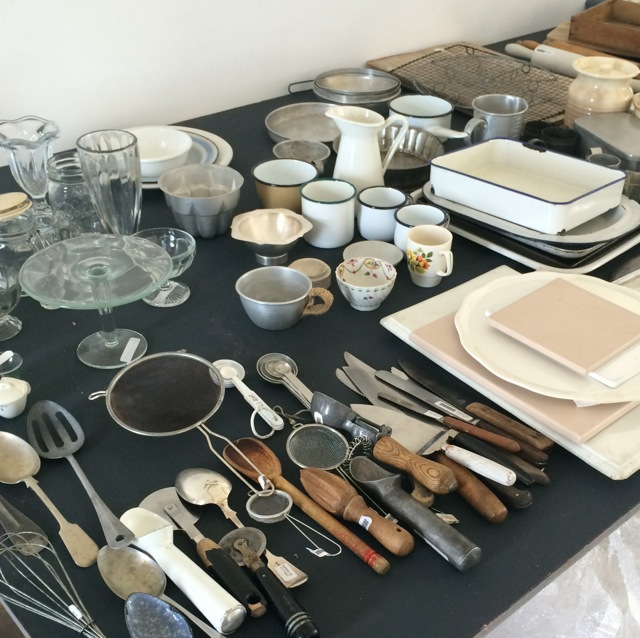 In the weeks running up to the shoot I met with my publisher, Helen and Linda to discuss ideas and schedules. I made a Pinterest board then put together mood boards and a day-by-day schedule of what we planned to shoot. Cooking and photographing up to 10 recipes a day requires not only a lot of advance planning but several pairs of hands – not least to cover the mountains of washing up (seriously, if you ever think about writing a cookbook, be warned that the process is at least 50% washing up). I was lucky enough to have the help of home economist and food writer Henrietta Clancy who kept her cool as we battled with a faulty oven dial (incinerated eclairs on Day 1) and a too-warm freezer (ice cream soup) and who also cooked the most amazing scrambled eggs one lunchtime when Helen and I had addled our brains decanting drinks between wine glasses and tumblers for the fifth time in an attempt to achieve the perfect composition.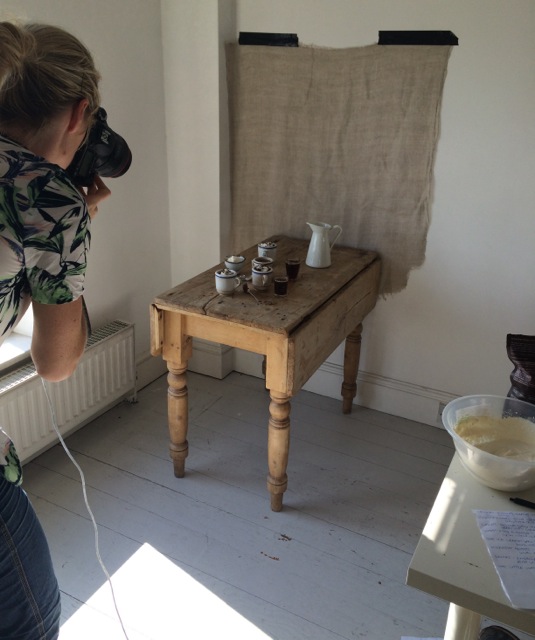 The shoot taught me that, much as I love taking photos for the blog, I'll never be a professional photographer. I've learned a huge amount about lighting and styling and use of props but it takes some serious skill and patience to get the perfect photo and Helen and her lovely assistant River had an ability to see tiny faults in apparently flawless images, shooting and reshooting long after I thought we had a book-worthy image for any given recipe. Having the camera linked up to Helen's computer meant we could instantly see shots on screen, adding the crop for each book page and seeing how the collections of images for each chapter were coming together. It's a world away from my everyday point and click approach and the results speak for themselves. I'm SO excited for you to see it.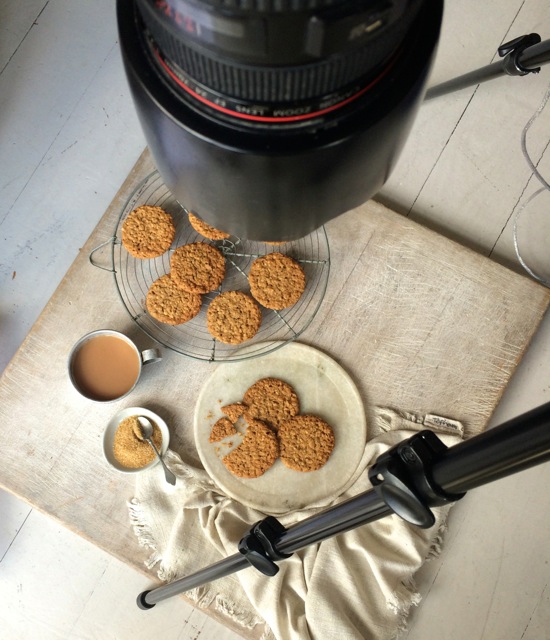 A note on shopping . . . The list I wrote the week before the shoot involved things like '3 kilos of butter', '4 kilos of sugar' and '50 eggs'. The checkout assistant at Waitrose commented that I 'must be making a very large cake' and we had to eat out the night before the shoot because there wasn't room for regular food in our tiny fridge in amongst all the packets of butter and cartons of cream. The amount of food we made was slightly mad – 8+ recipes per day – meaning everyone left each day with little doggy bags for family, friends, neighbours and anyone who would take it off our hands. If anyone's in the Acton area next week and fancies some edible freebies, let me know- otherwise I'm thinking we need to start a bring and buy sale . . .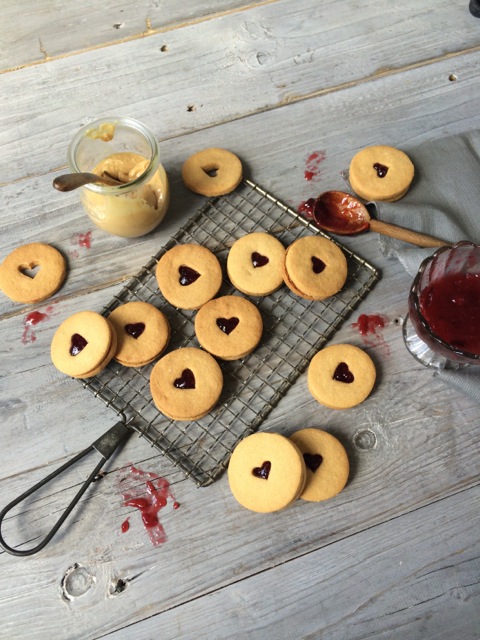 These pictures are just a little sneak peak into the process – I'm not allowed to post any finished images yet (and I wouldn't want to spoil the surprise anyway). Suffice to say there will be around 90 full colour photos of everything from homemade Jaffa Cakes and Hobnobs to delicious doughnuts, scones, cakes (including my take on Colin the Caterpillar), ice cream, sweets, chocolate, drinks, bread and more. It's exhausting just thinking about it and also slightly scary but in the best possible way.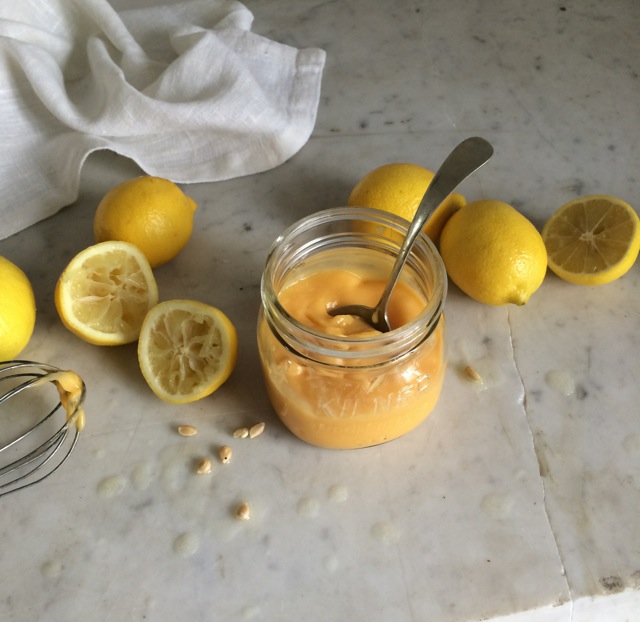 Homemade Memories doesn't hit the shops until June 2015, but it's already available for pre-order (squeak!), so if you're the kind of person who likes to plan in advance, you can head on over and reserve your copy ten months before publication (Mum, Dad and other doting relatives, take note). I'm hoping to post a quick round up from the second photoshoot in a couple of weeks, but in the meantime, do pop on to Instagram where I'll be posting more pics, or follow the lovely @helencathcart who manages to make exactly the same shots look infinitely more beautiful. Kate XXX