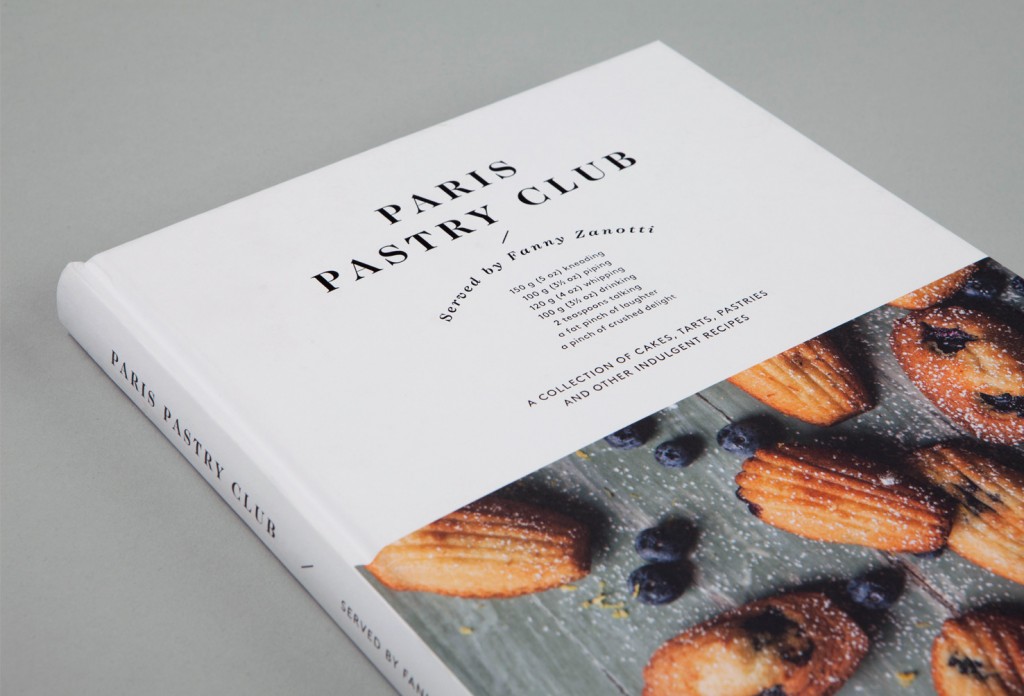 With Christmas present purchasing in full swing, I thought now was as good a time as any to bring you my Top 10 cookbooks of 2014. The nature of a Top 10 means this isn't an exhaustive list – I've left off some of the bigger hitters as the latest Ottolenghi or Jamie Oliver is a pretty safe bet – but these are the books I've enjoyed for their writing, recipes and gorgeous photography over the course of the year.
Paris Pastry Club by Fanny Zanotti
For the confident baker and those with chefly aspirations. Fanny is the pastry chef at Chiltern Firehouse and writes the blog Like a Strawberry Milk. Her book has the same dream-like quality as her blog with beautiful, stylized photography from none other than Helen Cathcart (the photographer who shot my book). There are some seriously beautiful, plated, restaurant-style desserts in here but also simpler baking for those less experienced. Read my review of the book (and a recipe) here.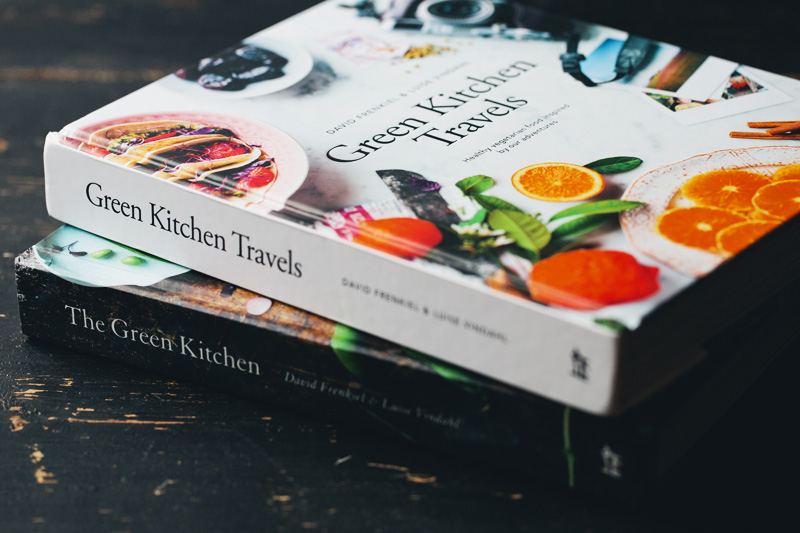 Green Kitchen Travels by David Freinkel and Luise Vindahl
For travel fans and those if you with an interest in healthy living. I'm a long standing fan of David and Luise's Green Kitchen Stories blog and have cooked umpteen things from their beautiful first book. In the follow up, the couple take readers around the globe with dishes inspired by world cuisine but lightened up, adapted and improved to fit their healthy living ethos. Perfect inspiration for speedy weekday suppers (although I sometimes have to add some sort of protein on the side for my Carnivorous other half).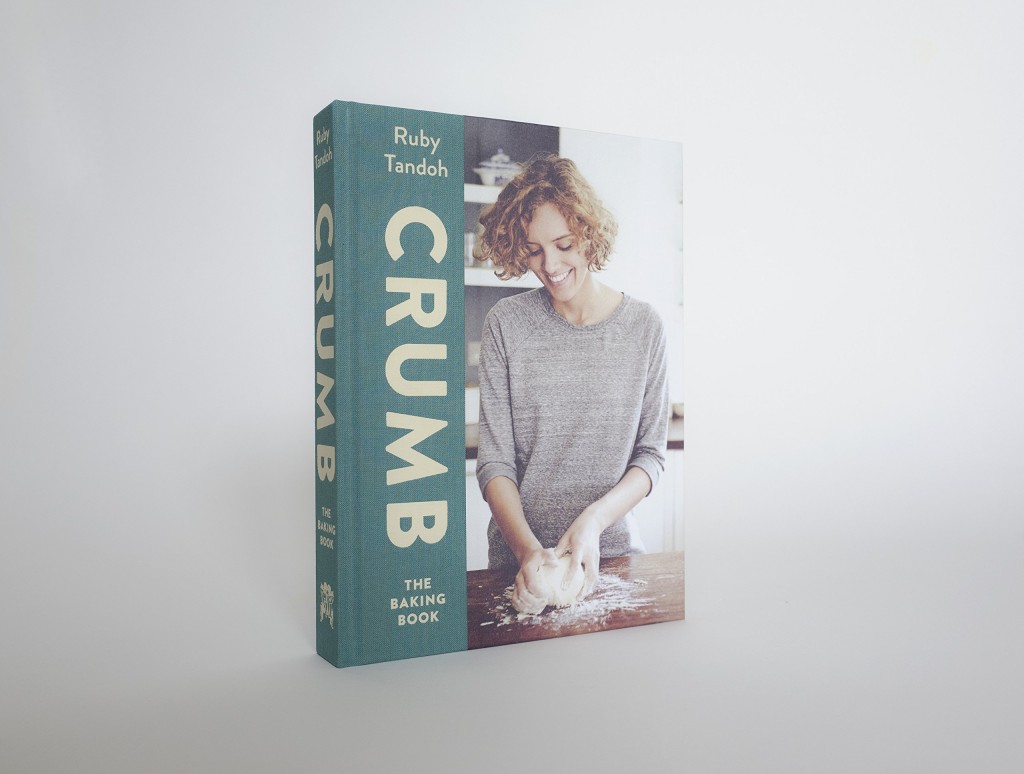 Crumb by Ruby Tandoh
For people who like flour, butter and sugar. Ruby Tandoh got a slightly mixed reception on the Great British Bake Off, but whatever you think about her as a person, that girl knows how to bake. This is a gorgeous baking book with lots of step by step instructions for beginners and enough unusual flavour combinations to keep the more competent baker happy.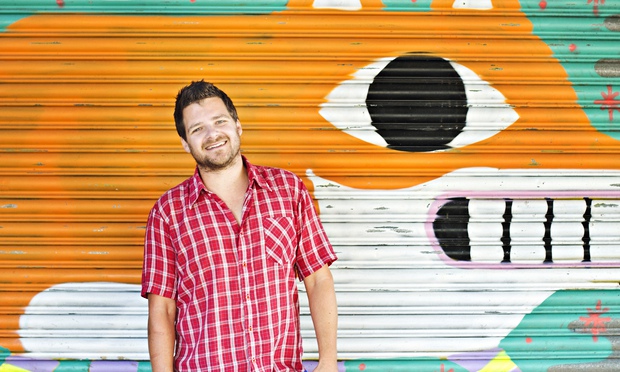 The Natural Cook by Tom Hunt
For vegetable enthusiasts, gardeners and fans of natural living. I love, love, love this book. Divided by season and ingredient, it's packed with mouthwatering recipes, both sweet and savoury. Tom takes an ingredient then prepares it three ways, before using those preparations in finished dishes. The focus is on fruit and vegetables, with meat on the side but certainly not overlooked. There are sections on leftovers, snippets of information about gardening and choosing the best ingredients and enough ideas to keep you in suppers all year round.  This is exactly how I like to cook and eat.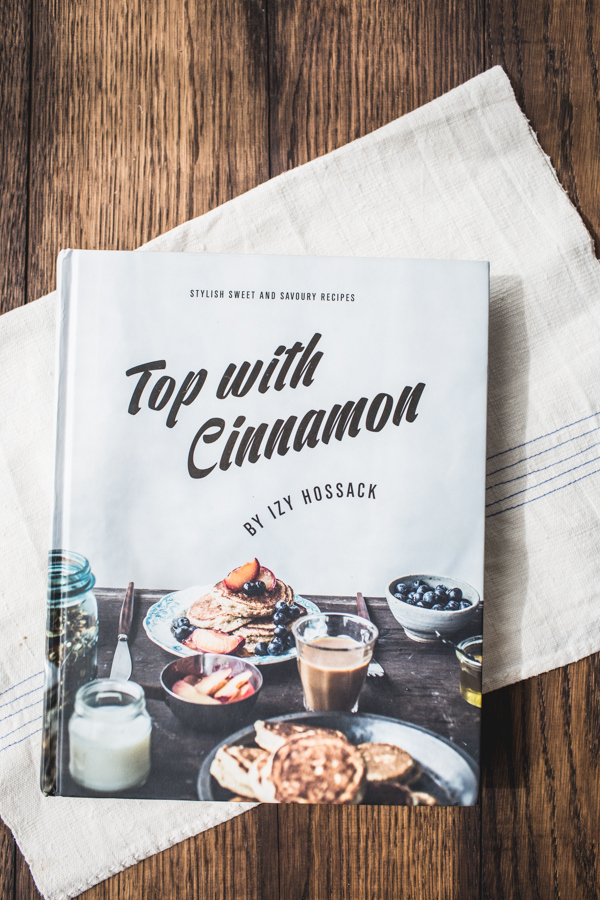 Top With Cinnamon by Izy Hossack
For beginner cooks and baking addicts. You'll likely have heard of Izy through her phenomenally successful blog of the same name. This is her debut cookbook and it's hugely impressive. Izy wrote, tested and photographed every single recipe and there's all sorts of deliciousness within the pages. There's a lot of baking in there, as on her blog, plus some simple, health-skewed mains suitable for anyone finding their feet in the kitchen. To read more about the book and get Izy's recipe for Courgette Cornbread Pancakes, click here.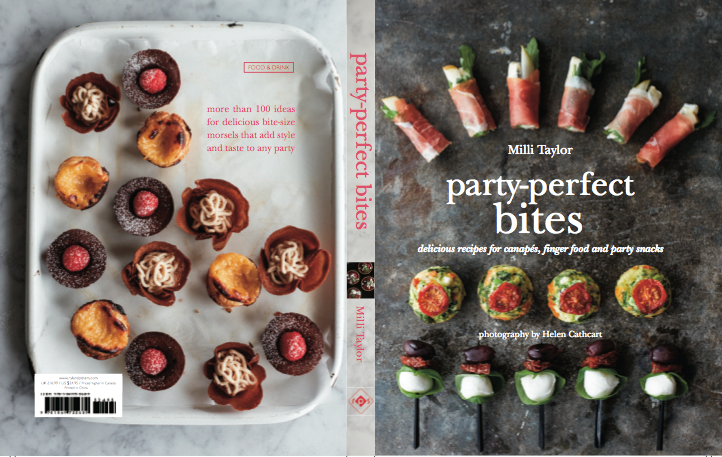 Party Perfect Bites by Milli Taylor
For the party planner and anyone who prefers their food bite sized. I never knew I needed a canapé book until this arrived through the post. Photographed by the incredible Helen Cathcart (again, do you sense a theme?!), Milli's debut cookbook is a visual feast and packed with incredible canapé recipes inspired by flavours around the world. I've already got dozens of recipes bookmarked to make at Christmas and can vouch for the fact that her Salted Caramel Brownies are divine. For the recipe, click here.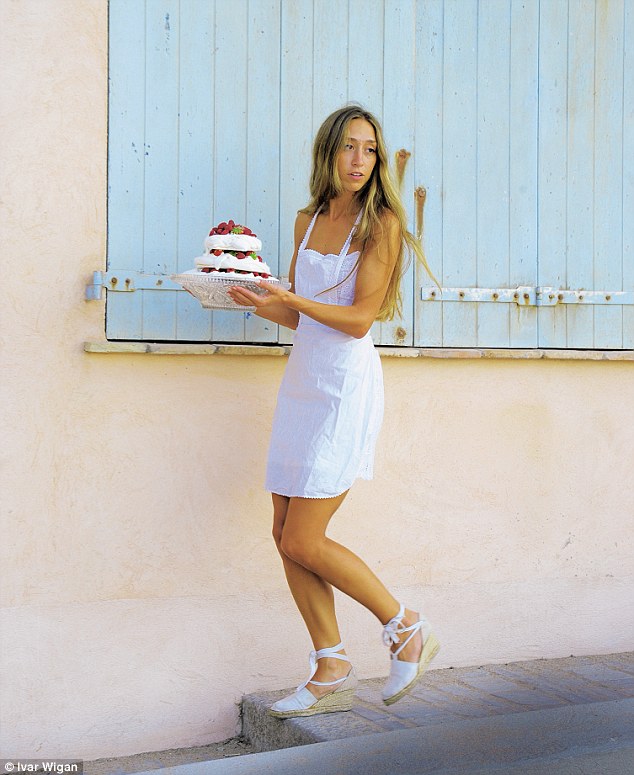 Nina San Tropez by Nina Parker
For fans of Mediterranean cooking and the ultimate glamorous gift purchase. With it's beautiful gold and white cover, gorgeous recipes and on-location photography, Nina San Tropez is pure sunshine in a book. We have the same agent and publisher so you could possibly say I'm biased, but this is a truly special cookbook. There are plenty of simple supper dishes celebrating fresh ingredients, plus sensational teatime treats (I've posted the recipe for Nina's caramelized pineapple cupcakes) and drool-inducing desserts. I think anyone would be happy to unwrap a parcel containing this at Christmas.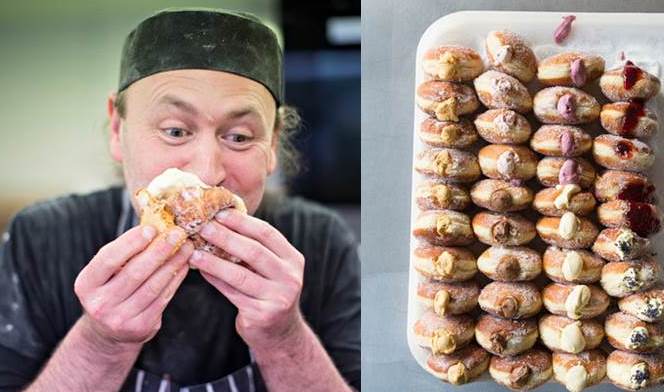 Bread Cake Doughnut Pudding by Justin Gellatly
For anyone who loves bread, cake, doughnuts and pudding. Of course. This is the debut cookbook from THE doughnut man, creator of the St John doughnut and all round baking master extraordinaire. The book doesn't disappoint and I've made recipes from every chapter with great success. One for your family and friends with the sweetest teeth.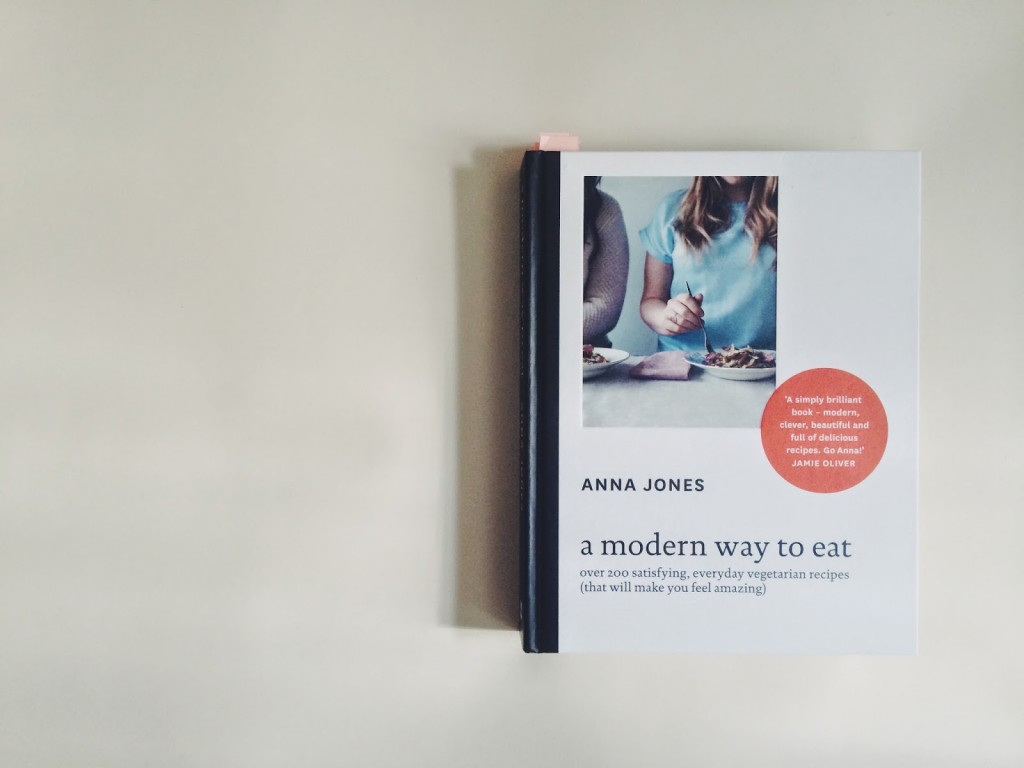 A Modern Way to Eat by Anna Jones
For vegetarians plus people with meat-loving partners who they'd like to convert. I'd say this is the book to buy for anyone who'd like to eat a little less meat but doesn't know how. Anna's recipes are so full of flavour and completely satisfying that they reinvent the idea of being vegetarian. I've been a fan of hers since I first laid hands on the Innocent cookbook, Hungry? (which she wrote) and these recipes step things up a notch with hundreds of delicious dishes inspired by global ingredients. Lots of lovely healthy(er) desserts in there too.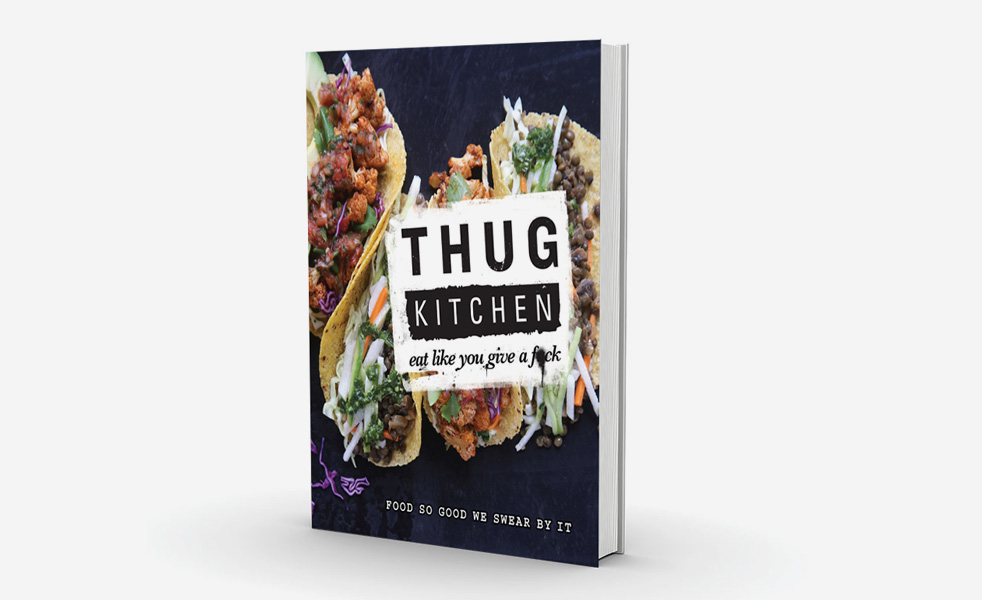 For those with healthy eating aspirations, vegans and anyone who likes swearing. My final wildcard. I'm not vegan, my Carnivorous husband certainly isn't either but we're both big fans of the Thug Kitchen. Their in-your-face brand of humour somehow tickles me and I'm not alone – just look at their  Facebook page to see the hundreds of thousands of fans around the world. If you're a fan of silly swearing, check out their book trailer here.