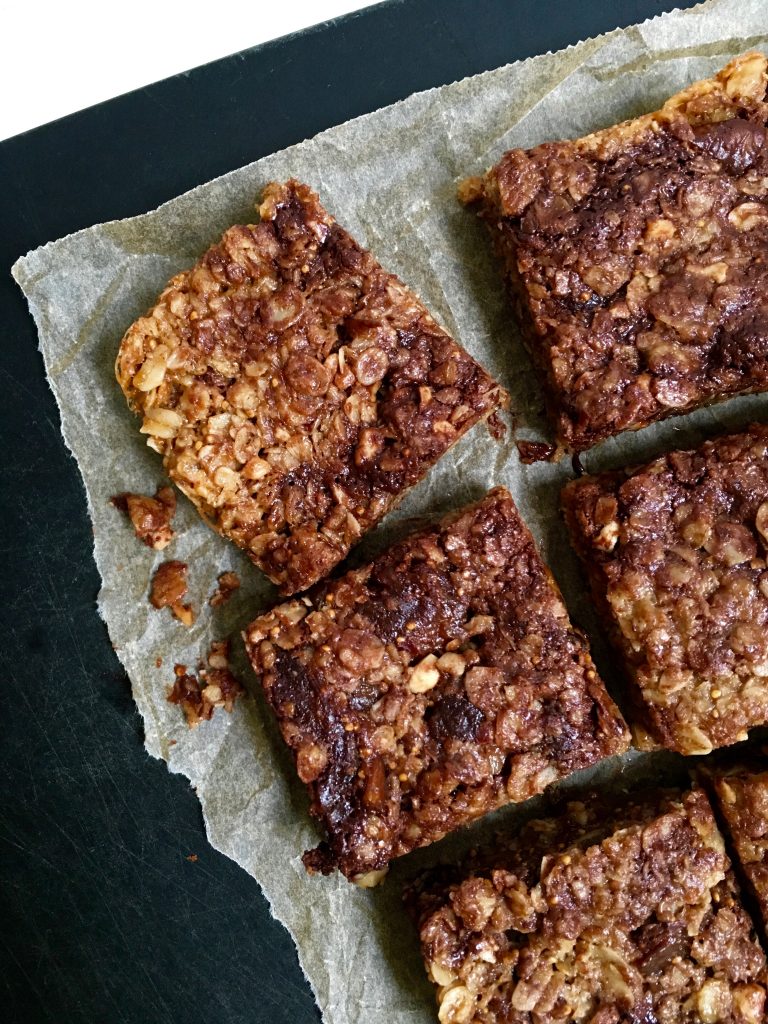 When we were first sent home from hospital with Nino I was tasked by the staff with fattening him up before his open heart surgery. There's something statistically significant about a baby weighing over 5kg in terms of operation survival rates and, although we weren't aware of it at the time, Nino's abnormally complicated network of coronary arteries meant it was even more important that he pack on the pounds. In those early days before his heart was re-plumbed, helpless to fix him myself, food was truly my love language to our little boy.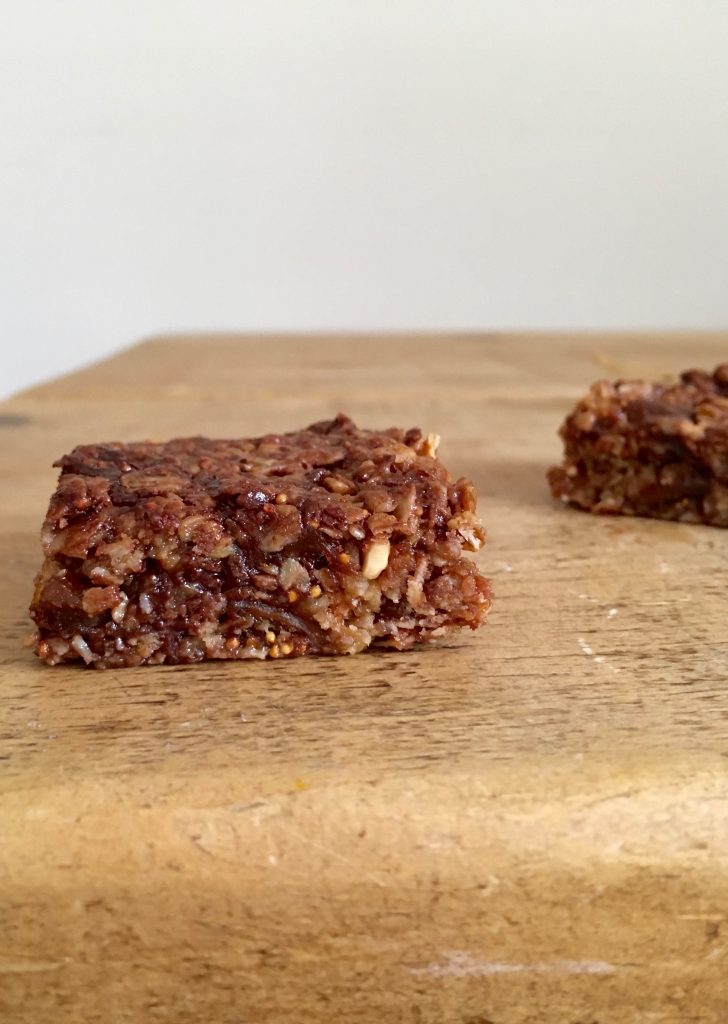 I'd always wanted to breastfeed my babies but, as many new mothers do, wondered whether I'd be able to. Happily for us both, as I mentioned before, Nino's genes shone through and he took to nursing with greedy abandon, despite being hooked up to multiple machines in intensive care. With a hungry little man on my hands, my concerns then turned to making sure I was producing plenty of milk and I discovered the joy of galactagogues.
As well as being a brilliant word (it sounds vaguely extra terrestrial and rolls off the tongue in an incredibly pleasing way), a galactagogue is a substance that increases breast milk supply. There are all sorts of strange herbs which (supposedly) do the job, but also everyday store cupboard staples like almonds, chickpeas and oats.  Did you know there's such a thing as a lactation cookie (google it, half a million results and even companies who make them)? They're awesome, and the perfect indulgence for a hungry mum to cram in some extra calories when walking the corridors at silly o'clock in the morning.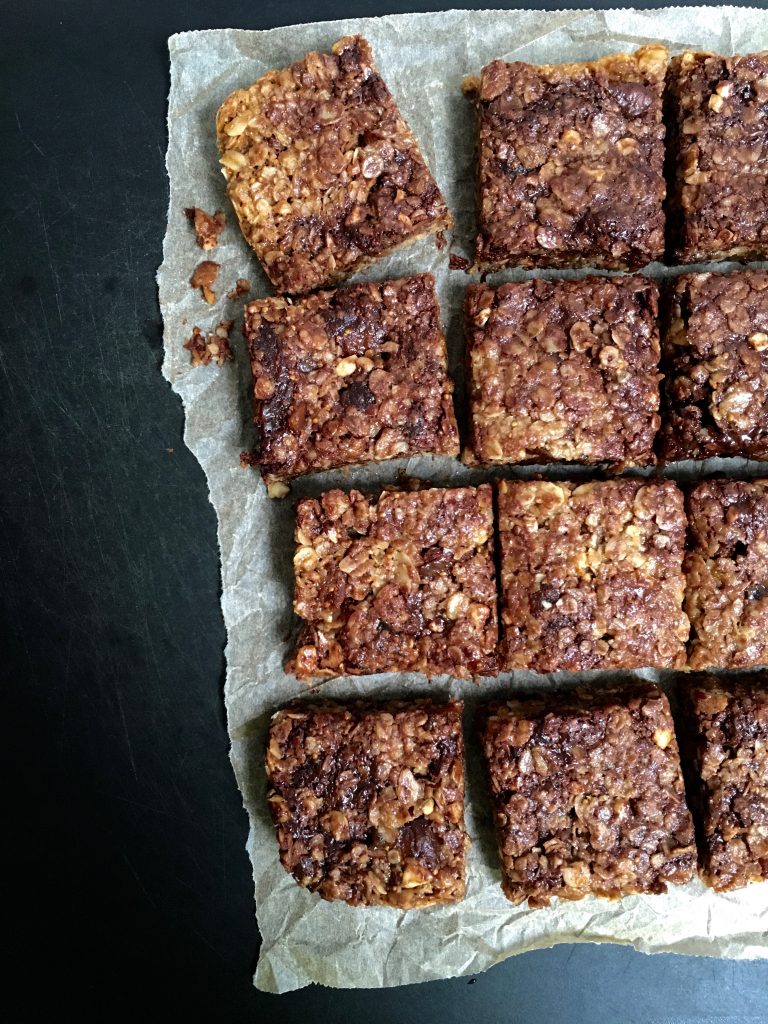 A lovely friend of mine has just had a baby and when deciding what treats to bring for our first visit, I knew I wanted them to contain oats. Not only are they a glorious galactagogue, oats are healthy, hearty and hark back to childhood (for me anyway) in a wonderfully comforting way. This recipe is a variation on the flapjacks in my cookbook, swapping in sticky dried figs for texture, sweetness and their ability to keep you, ahem, regular (possibly tmi, but any new mum out there will know the need is real) and chunks of dark chocolate because, well, chocolate. The result is a deliciously sophisticated take on a humble snack that I'm pretty sure you'll love whether you're a breastfeeding mum or ran a mile at the mere mention of milk.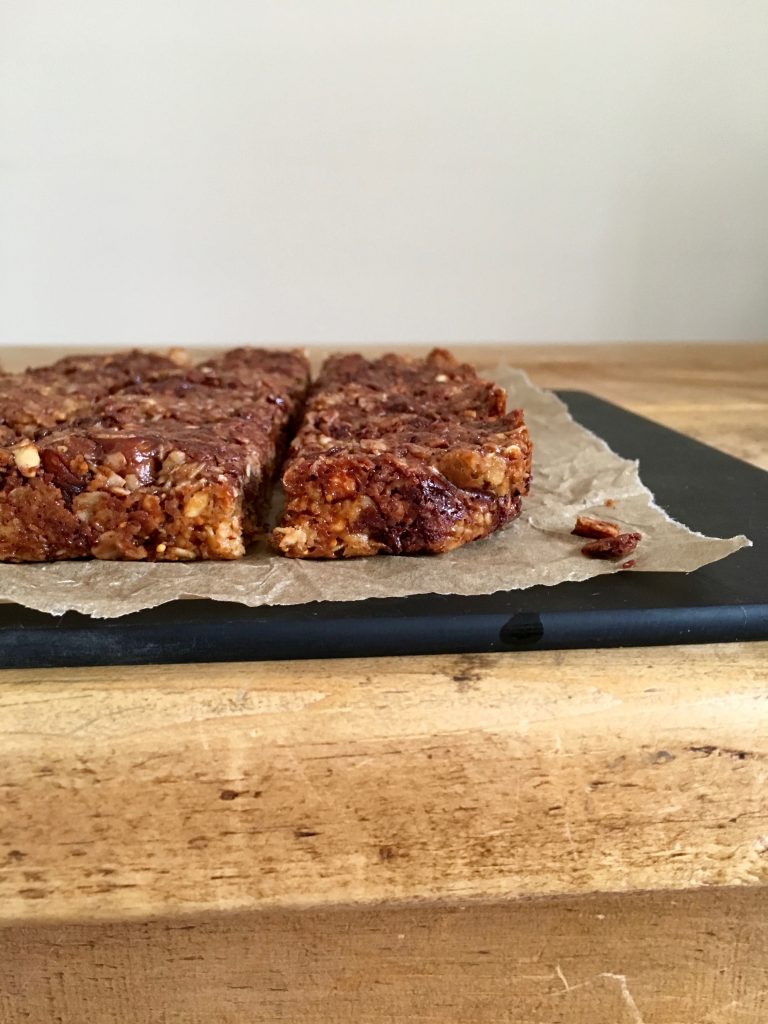 Fig, Dark Chocolate & Almond Flapjacks
Crisp edged, chewy bellied flapjacks rich with nut butter and studded with juicy bites of dried fig and chunks of dark chocolate. Delicious as an afternoon snack or dressed up with ice cream for dessert.
Ingredients
100g unsalted butter, plus extra for greasing
100g almond butter
100g light brown muscavado sugar
3 tbsp honey
125g dried figs, roughly chopped
135g rolled oats
90g jumbo rolled oats
zest of one small orange (optional)
75g dark chocolate, roughly chopped
Instructions
Preheat the oven to 180 degrees F/160 C. Grease a 20cm square baking tin with butter and line the bottom with parchment paper.
In a large saucepan, warm the butter, almond butter, sugar and honey over a medium heat until smooth and combined. Remove from the heat and stir in the figs, oats and orange zest (if using). Allow the mixture to cool for 5 minutes then stir in the dark chocolate until combined (if you stir the chocolate in straight away it will melt completely, which will be delicious but you won't get chunks of chocolate in the finished flapjack.
Bake for 20 - 25 minutes or until golden at the edge and set in the middle. Remove from the oven, transfer to a wire rack and allow to cool completely before cutting into squares.
Will keep in an airtight container for several days.