It's beginning to look a lot like Christmas. Our flat has been overtaken by a giant tree, the office is filled with chocolate, Michael Bublé's Christmas album is on Spotify repeat and the kitchen smells like cookies. Baking season is upon us and it's time to hunker down with friends, family and delicious things to eat. I've spoken before about being a summer person through-and-through, but there's something about this time of year – especially with a curious almost-two- year old – that really does feel so magical.

Nino is now at an age where baking together is an absolute joy (read messy, chaotic joy). We tend to steer towards the worthier stuff – dense little muffins made with mashed banana and spelt flour, apple-juice sweetened cookies or rolling out dough for pizzas – but not everyone loves a 'healthy' treat, so when we set about making gingerbread men for gifts last weekend, we rolled out the big guns (brown sugar, golden syrup, treacle). Our wonderful photographer friend Antonina was there to document the process (see her photos from last year here, with a much younger Nino, and her blog post on the day here) and I wanted to share some of what she snapped here.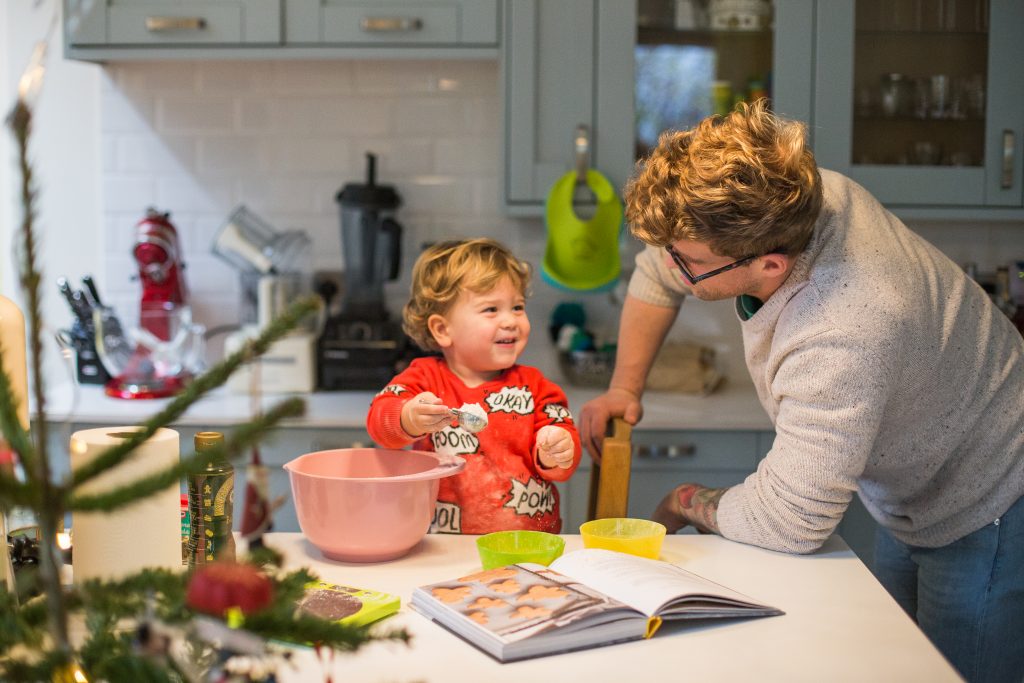 Today I'm not sharing the recipe for that gingerbread – you can find it in my book, Homemade Memories, if you have a copy, or are looking for last-minute Christmas gifts (subtle hint) – but these gloriously crisp and chewy malted milk chocolate chunk cookies. A steamy cup of Horlicks with a square of dark chocolate makes me think of Christmas and these are exactly that in cookie form. I'll be taking a break from the blog until 2018 rolls around, so I'll leave you with these cookies, a big thank you for your friendship and feedback over the last year and sweet hopes for the year to come. Merry Christmas.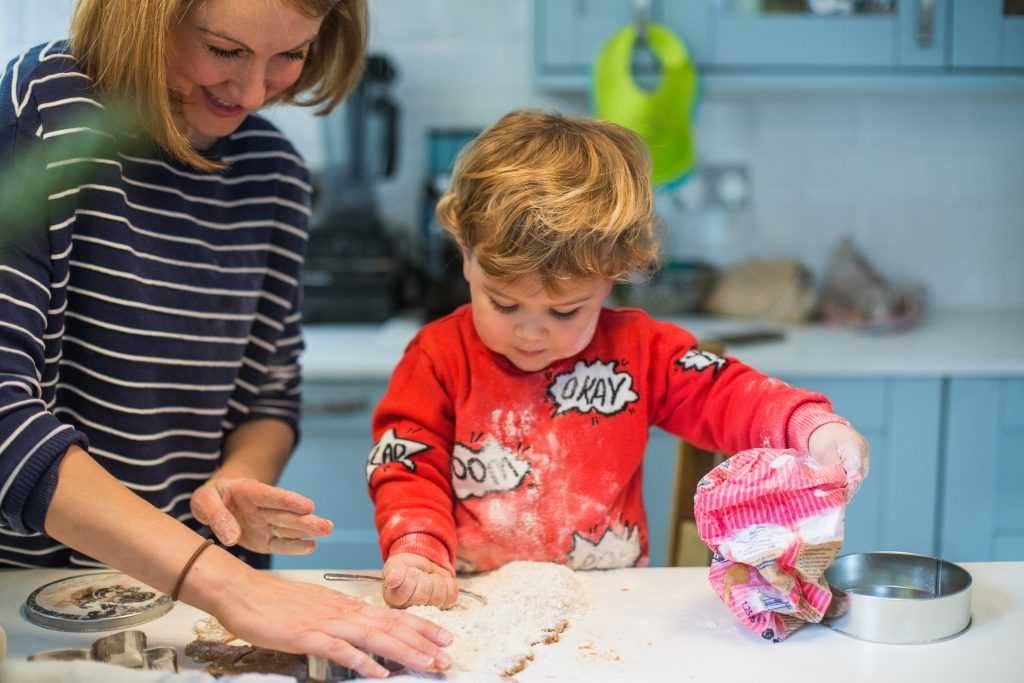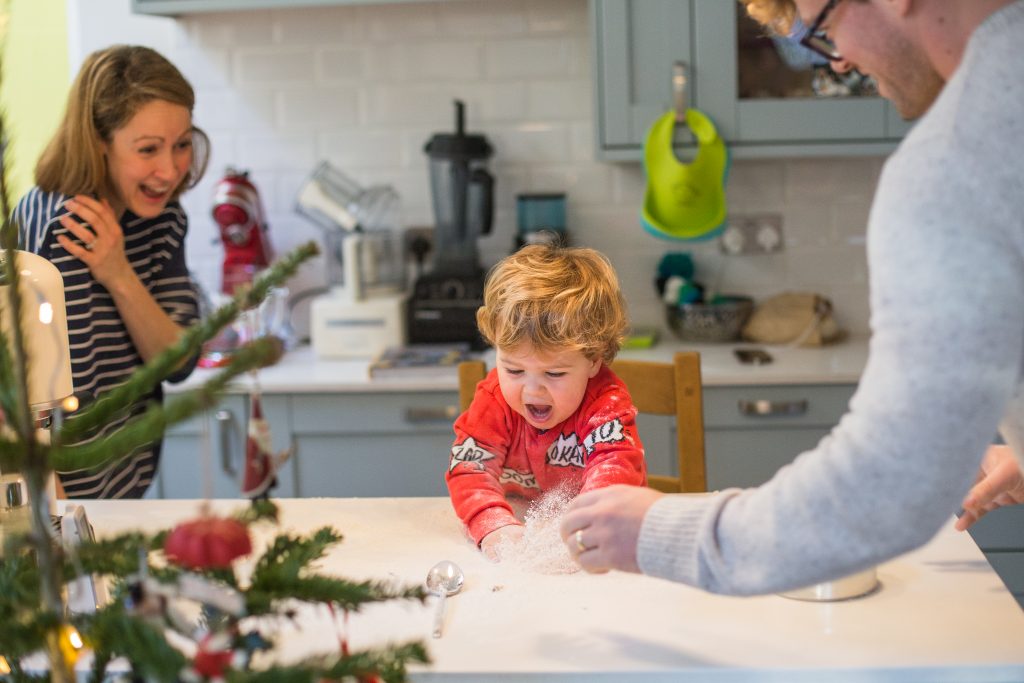 Malted Chocolate Chunk Cookies
Crisp at the edges and chewy in the middle with nutty tones of malt and giant milk and dark chocolate chunks. Pretty close to cookie perfection. The dough benefits from an overnight rest in the fridge but you can bake straight away if you prefer - the cookies may spread a little more.
Ingredients
140g unsalted butter, room temperature
100g light brown muscovado sugar
25g golden caster sugar
2 large free range eggs, lightly whisked
185g plain white flour
175g malted milk powder (I used Horlicks)
½ tsp baking powder
150g chocolate, chopped (I used a mixture of milk and dark)
Instructions
Cream together the butter and sugars in a large bowl until light and fluffy, about 5 minutes. Slowly incorporate then eggs, a little at a time.
In a separate bowl, whisk together the flour, malted milk powder and baking powder then fold into the wet mixture. Fold in the chocolate then wrap the dough in cling film and refrigerate overnight.
When ready to bake, preheat the oven to 180 C/160 C fan and line two large trays with baking parchment. Scoop tablespoon-sized dollops of dough onto the trays, at least 5cm apart, and bake for 10 - 12 minutes, until crisp and golden at the edges and just set in the middle.
Remove the cookies from the oven, allow to cool on the trays for 5 minutes then transfer to a wire rack to cool completely.
Will keep in an airtight container for several days.