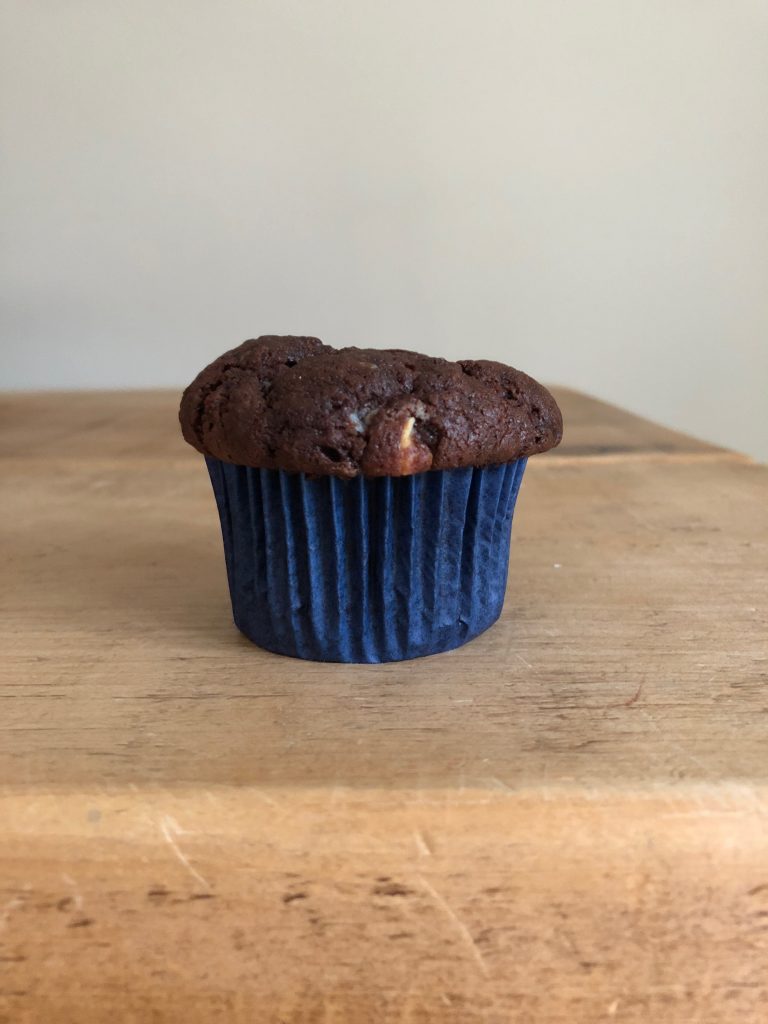 There are times when only a muffin made with chocolate, butter and sugar will do. Contrary to what the diet industry would have us believe, the first few months of the year aren't necessarily a time for absolute deprivation. Nourishing foods are important when the weather is cold, but who's to say a little comfort in the form of chocolaty baked goods isn't every bit as good for your wellbeing as anything more 'worthy'? Certainly not me.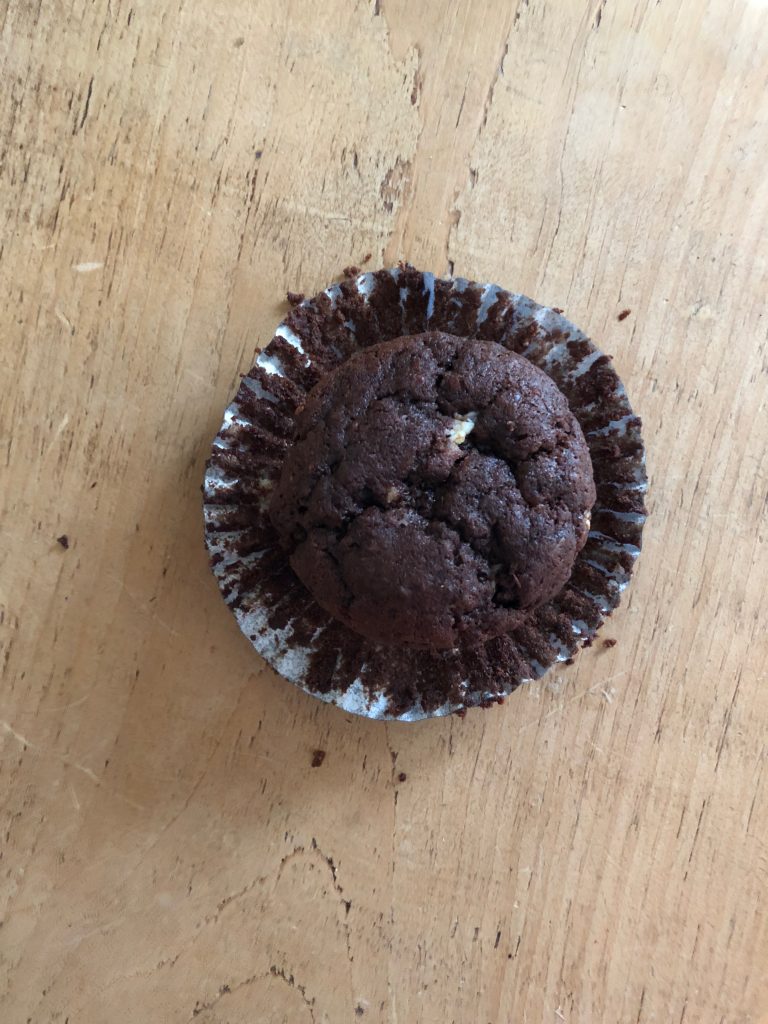 So here are some simple muffins made with the stuff you'll likely have in your storecupboard (and fridge). No fruit acting as sweetener or substitute oils or gluten free flours, just a regular muffin for the first week of February. I've made so many 'healthier' bakes with Nino recently that I was pleasantly surprised by the texture of these – less dense than I'd trained my palate to believe a muffin might be. The chocolate is there, melted into the batter and studded through as chunks, but it doesn't feel too heavy in the way a brownie or thickly ice chocolate cake might.
P.S. Valentine's Day is just around the corner and Valentine's and chocolate go hand in hand. These muffins might make a lovely addition to whatever you plan to gift, or if you're in the market for a more indulgent dessert, I'd highly recommend one of these chocolate. fondant. puddings. Happy baking.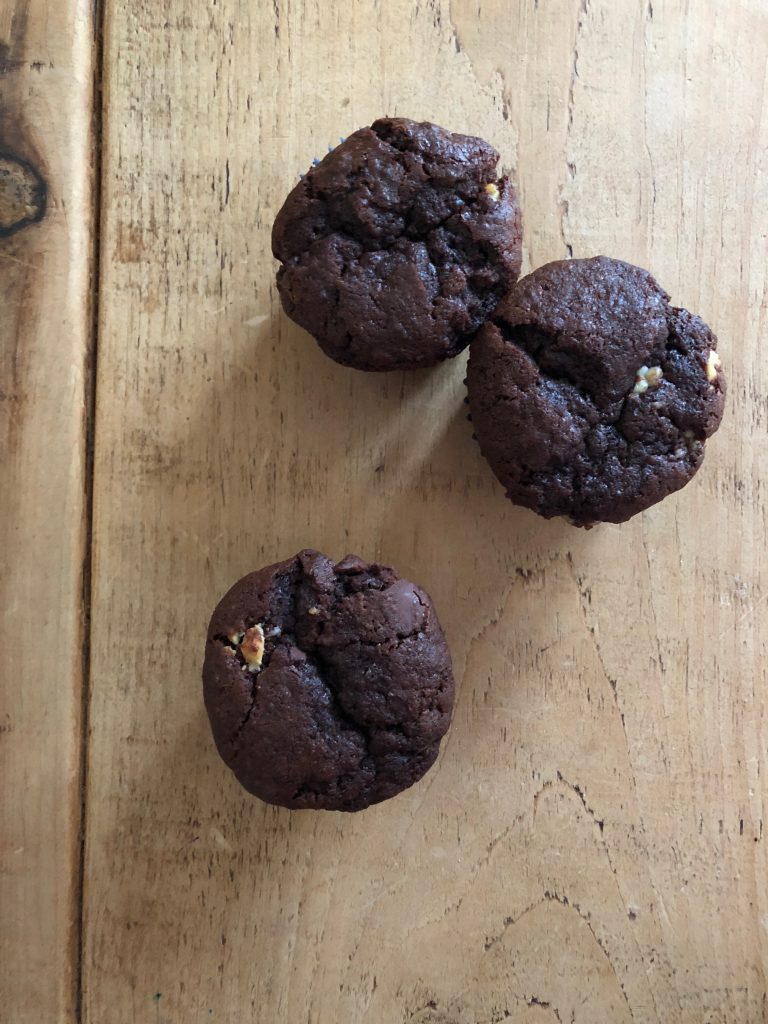 Triple Chocolate Muffins
Tender muffins studded with chunks of milk and white chocolate. Feel free to use all of one, or the other, or dark chocolate chunks, if you prefer.
Ingredients
25g unsalted butter, chopped
100g plain chocolate, chopped
225g plain white flour
40g cocoa powder
1 level tsp bicarbonate of soda
pinch salt
150g golden caster sugar
100g milk chocolate, roughly chopped
100g white chocolate, roughly chopped
1 medium egg
200ml milk
150g natural yogurt
Instructions
Preheat the oven to 190°C/170 C fan. Line a 12-hole muffin tin with paper cases.
In heatproof bowl over a pan of barely simmering water, melt together the butter and chocolate. Set aside to cool slightly.
In a large bowl, combine the flour, cocoa, bicarbonate of soda, sugar and salt. Stir in the chocolate chunks.
In a small jug, beat together the egg, milk and yogurt until smooth.
Pour both the egg mix and the chocolaty butter mix on to the dry ingredients, then roughly fold together. Be careful not to overmix.
Divide the mixture among the prepared cases and bake for 20-25min until risen and firm on the top. Allow to cool in the tins for five minutes then remove from the tin and cool completely on a wire rack.