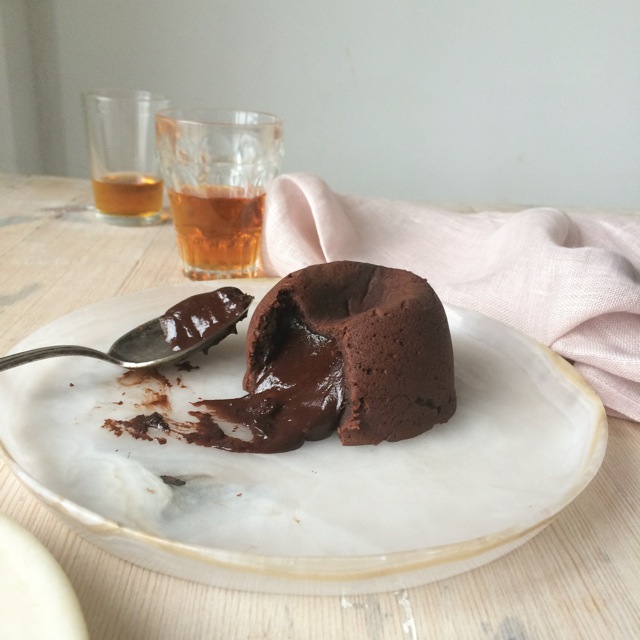 Are you bored of these photoshoot updates yet? I couldn't resist sneaking in a few final pictures from the week just gone. So that's a wrap, the final Homemade Memories photograph has been taken, the last prop carefully washed up, crumbs cleared away and leftovers distributed to my nearest, dearest and hungriest. On Thursday I got the first round of printed pages to proof read and this weekend just gone – in between packing up our whole flat and moving in with my parents for renovation work to begin (phew!) – I set to work on marking up those final little amends.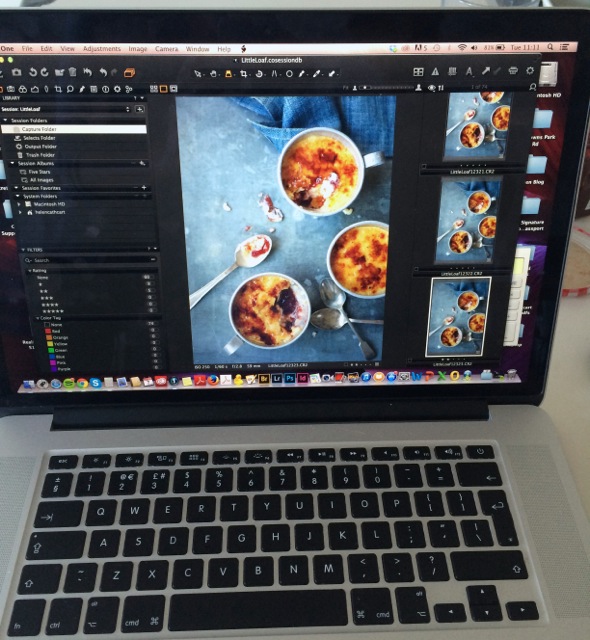 The process is far from over – Homemade Memories doesn't publish until 4th June next year and in between there will be more edits, final page proofs, printing, shipping, marketing, publicity and promotion to think about – but as I made my final annotation to the text (for this round at least), I started to reflect on these last eight months. The closest comparison I can think of is planning a wedding – the whole project feels slightly daunting in that it's unknown territory at the outset but you soon get stuck into the exciting tiny details that make up the bigger picture. Like a wedding, you have to try not to bore friends and family by talking about it all the time, but it's tricky to find a balance when you're living, breathing and eating every word and crumb. I can't tell you what the end result will feel like after all this planning and excitement, but if it's even a fraction of how wonderful our wedding was last year, I'll be a happy lady. While the book goes through its final proofing stages and before I start the long countdown to publication, I wanted to share a few observations about the whole process (in case you've ever thought about writing a cookbook yourself, or you're just interested, or just because).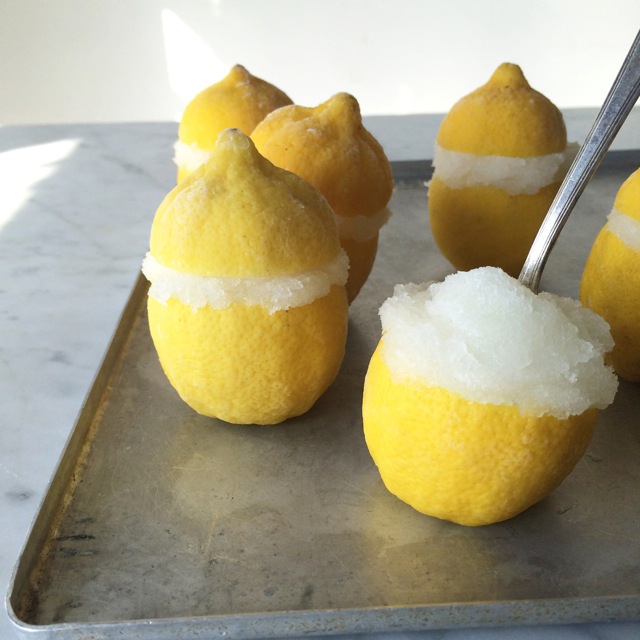 Give yourself time. I wrote the first draft in three months, which might sound like a long time. Less so when you consider that it's not just writing but shopping, cooking, washing up, tasting, re-testing, writing and re-writing over 100 recipes. Plus a day job. I literally spent all day, both days of every weekend, elbow deep in flour and butter, scribbled notepads and bits of paper plus endless parcels and tins of treats on every visible work surface and in the freezer. Insanely busy, but in the best possible way.
Test, test and test again. Everything I've read says you should test a recipe at least three times before publishing it. Which sounds about right, until you come up something that tastes so incredibly delicious but you forgot to write down the exact quantities. Or you lose the piece of paper you wrote them on. Or you obsessively end up making it eleven times just to check whether different ratios of sugar and liquid sweetener could improve on perfection. This may or may not have happened to me. Several times.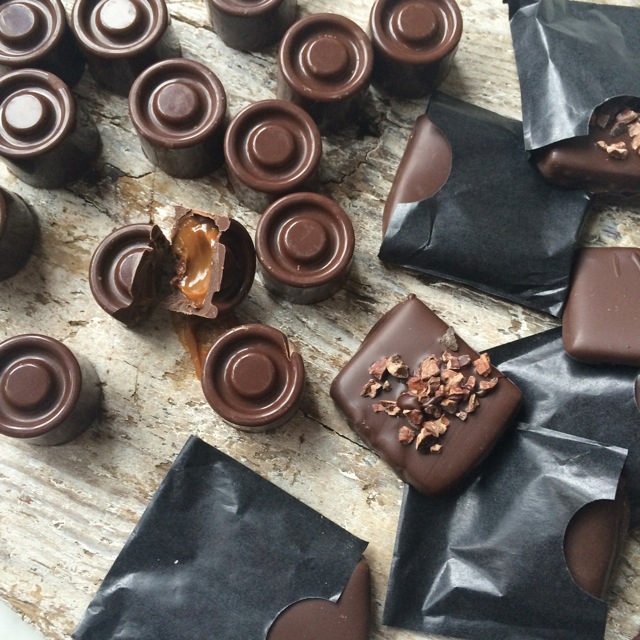 Speaking of testing, employ an army of recipe testers. It's almost a full time job in itself but it's so important that people other than you try your recipes. Which doesn't – as some of my friends were disappointed to hear – just mean eating them. Even though an editor should spot any glaring errors to the text (the fruit pastilles, for example, where I missed out the sugar in my instructions and my brave tester made – and amazingly enjoyed – them anyway), nothing can beat real home cooks making your recipes and telling you what they find. Added unnecessary but very welcome extras include physical samples of the recipes tested (thanks Rosie!) and a scientific, multi-page analysis of the whole recipe testing process (Jess, who would guess you're studying for a PHD?!).
Kitchen disasters happen. Including grilling a bakewell tart in the new oven I couldn't work properly and getting tipsy testing homemade alcoholic drinks at 11am. You can't get everything right all of the time. Also, there will be washing up. Lots of it. No joke, I'd say writing a cookbook is probably 25% recipe testing, 20% writing, 15% shopping and 40% washing up. I may also, on occasion, have had to hair dryer my sieve so I could use it several times in quick succession.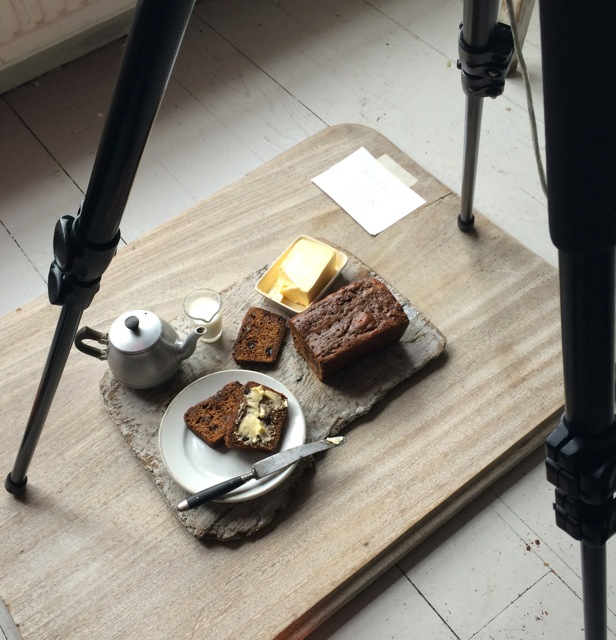 Have your family help out. I couldn't have written a cookbook without the support of my Mum, Dad, big brother Max and Luke, plus extended family. My Mum gave herself nightmares about eclairs after a homemade piping bag burst all over her kitchen, my Dad ate ingredients as quickly as she bought them and when he wasn't holding my hand through the process, Luke heroically spent the equivalent of several days down the pub to allow mespace to think and cook. But seriously, they were all – and are still – brilliant. People say writing a book can be a lonely experience, but I've never felt so surrounded and supported.
There's a ton more I could say about writing a cookbook but the final thought I'm leaving you with is to get a good photographer. If you take beautiful photos yourself (like, say Izy or Emma), brilliant. If not, find someone who you love working with, who can capture your food beautifully and bring it to life in unexpected ways. I'm so so happy with the photographs in my book and can't wait for you all to see what the my amazing photographer has done. Which brings me back to the reason for this post – to share some snaps I took on my iPhone of the recipes that look a hundred times more beautiful in the book. I'll be back next week with a new recipe, a little less beautifully photographed, perhaps, but every bit as delicious.