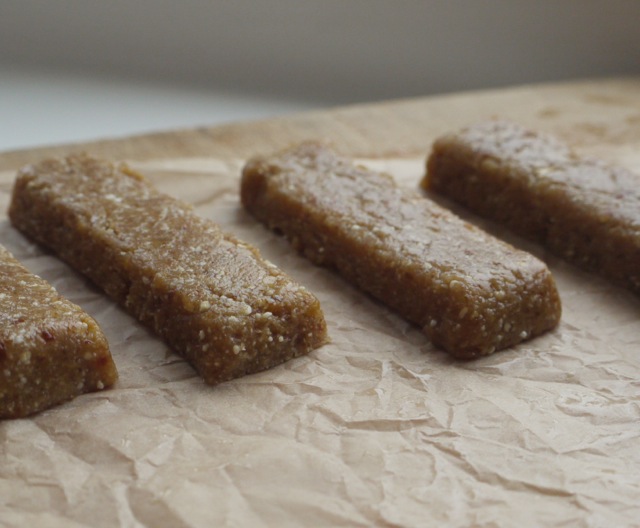 Over the last couple of years, a range of healthy little snack bars has been inching its way into our everyday lives. Nakd bars (or Larabars as they're known in the US) bridge that gap in the sweet treat on-the-go market between an apple and a chocolate bar. They're small but mighty, packed with energy in the form of good fats and natural sugar, and despite their hippy credentials are now available to buy in supermarkets and service stations all over the country.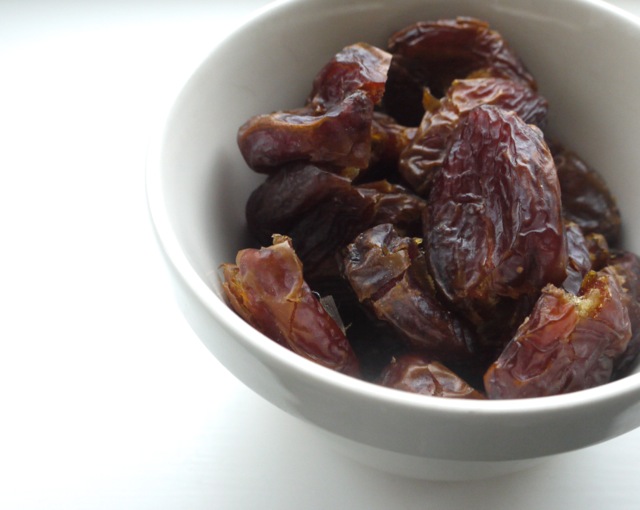 Ever since I first made Green Kitchen Stories Hemp Protein Bars a year or two ago, I've been a fan of homemade bars like these. You know exactly what's going into them and can mix it up with different protein powders, spices, nuts and seeds. You can also cut them larger than the ones you can buy in the shops if you're feeling greedy and although I've not done a cost analysis, I'm pretty sure it's cheaper to make your own as well.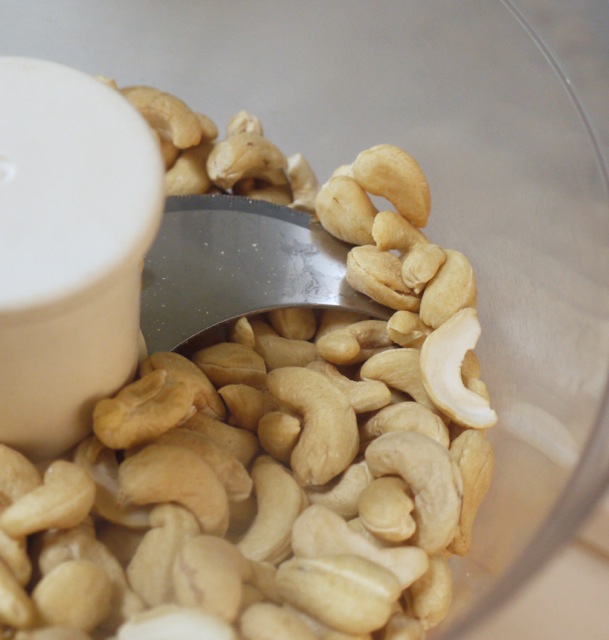 Recently Carnivorous Husband has been on a Nakd Cashew Cookie kick. As Nakd helpfully give the percentage of ingredients on the back, I had the recipe for this homemade version in seconds. Although I usually find it hard to resist the urge to tweak a recipe, adding a little bit of spice, some salt or a scrape of lemon zest, I wanted to stay true to Luke's favourite snack so here it is in all its two ingredient glory. Enjoy.
Homemade Cashew Cookie Nakd Bars
With just 2 ingredients, this homemade version of Nakd's Cashew Cookie bars (Larabars in the US) takes minutes to make. A deliciously sweet and healthy snack for when you're on the go.
Ingredients
375g cashew nuts
360g soft Medjool dates, stones removed
Instructions
Line a 20 x 30cm baking tin with cling film.
In a blender or food processor, blitz the cashews until a fine powder forms. Add the dates and continue to blitz until smooth and well combined.
Press the mixture evenly into your prepared tin and refrigerate for 30 minutes. Turn out of the tin, remove the cling film and cut into bars. Wrap in greaseproof paper and store in an airtight container in the fridge for up to one week.