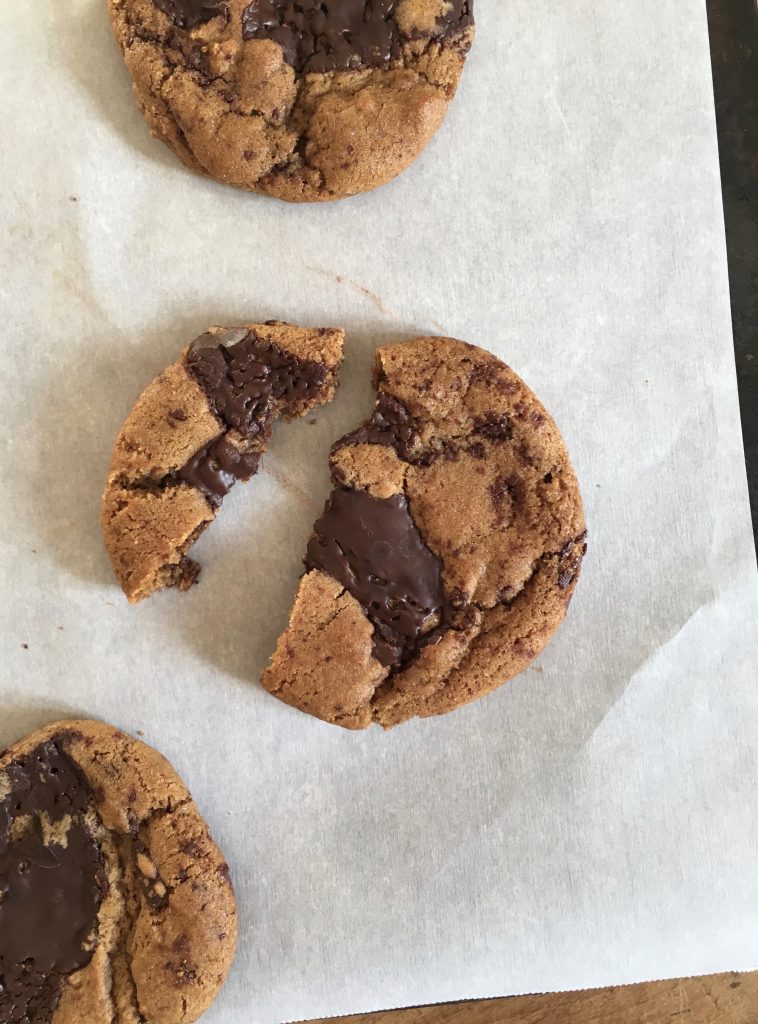 I'm writing this post on a Sunday afternoon, sitting in my slippers at the kitchen table as clouds drift into previously clear blue skies and the light begins to fade. One boy is napping, the other enjoying a cheeky post-lunch pint with a friend at the pub where we all ate prodigiously after a trip to Kew Gardens: roast chicken and Yorkshires and red cabbage (hello Christmas) and an enormous 'kids' serving of battered fish, mash and peas for Nino who practically licked the plate then proceeded to demolish any leftovers on other peoples' plates. Sunshine, sharing good food and spending time together is what it's all about: my belly is very full and my heart even fuller.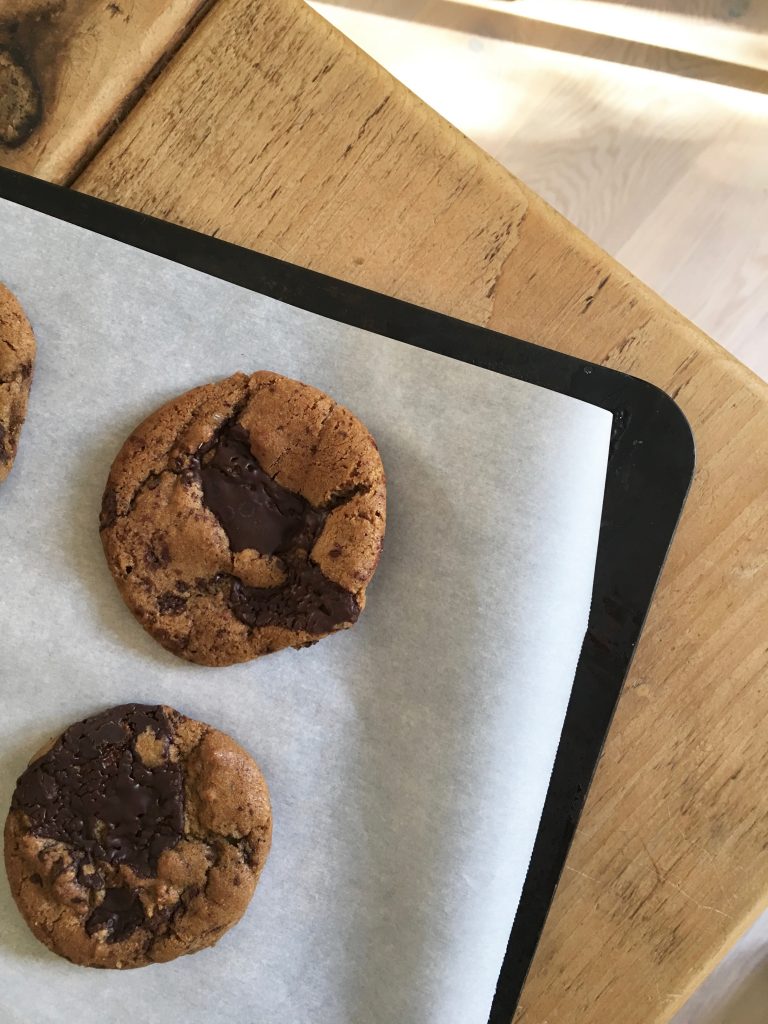 I never used to be an 'autumn person'. And although I still identify best with summer days and open windows, warm bare feet and cold ice cream, I'm starting to love this time of year. On Friday we went to our first ever family fireworks display in the local park. Nino went on two different merry-go-rounds, sat on Luke's shoulders with glee in his eyes and stayed up well past bedtime. The weather was as cold and crisp as it should be and I could suddenly see a bonus to darker evenings as the sky lit up with brightly coloured sparks. A successful outing in our family is usually measured by how much Nino talks about something the next day, and at 7am on Saturday he scrambled into his buggy saying 'go tire-works, boom, kapow' which says enough for me.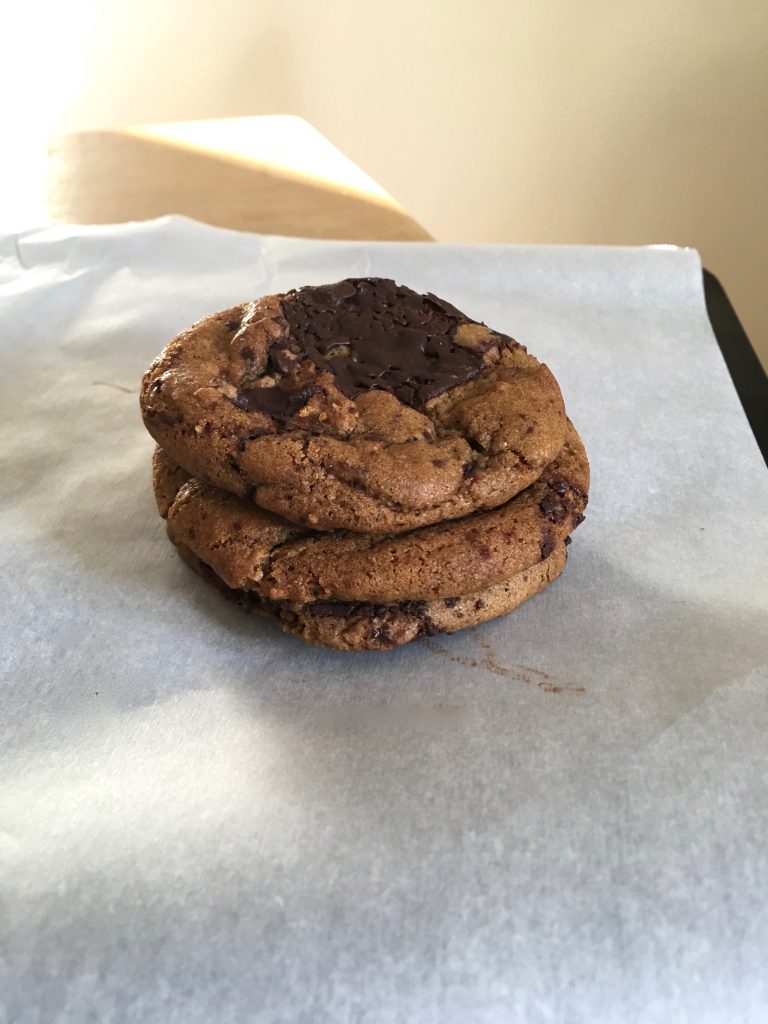 Bonfire night food is another reason to love the autumn. Spicy chilli and cornbread, sausages and tomato-rich beans, fire-baked potatoes and sticky toffee apples. It might sound less seasonal but I also always make a big batch of chocolate chip cookies at this time of year. There's something about the cold weather which requires additional calories or sugar or something: I'm pretty sure that's scientific fact. Anyhow, there are perhaps more chocolate chip cookie recipes on this site than one single person needs, but I like to experiment and these, as with those others, is a keeper. Happy baking.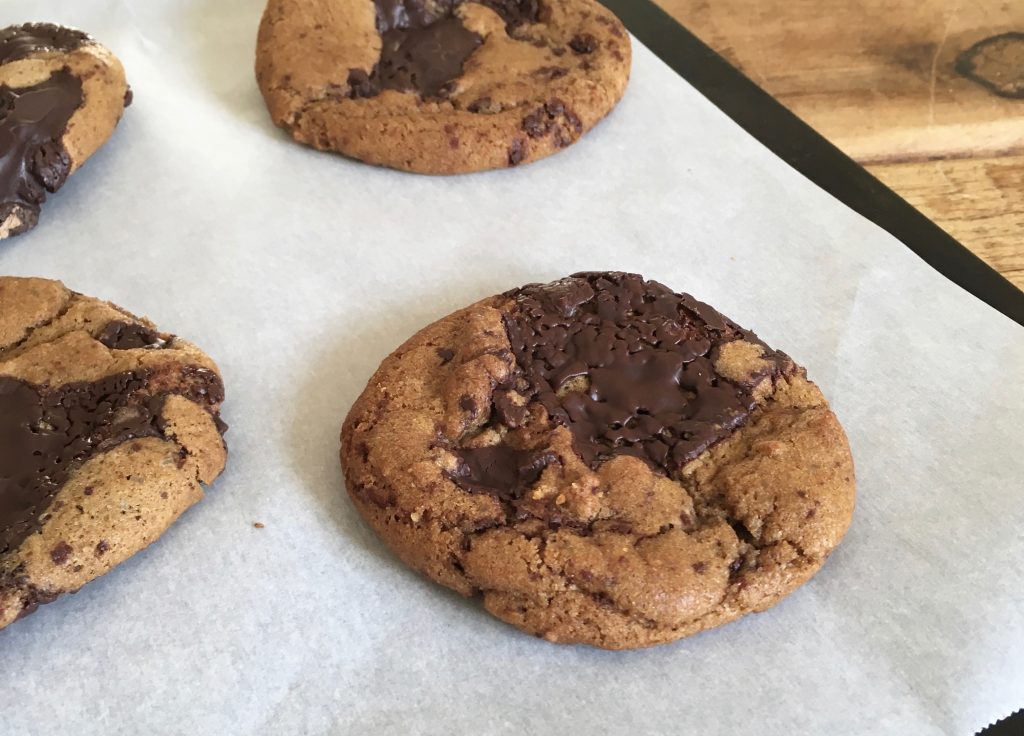 Salted Chocolate Chip Cookies
The classic cookie, barely adapted from Ashley's Not Without Salt blog made with three different types of sugar and plenty of dark chocolate chunks. Perfection.
Ingredients
115g unsalted butter, room temperature
170g dark brown muscovado sugar
2 tbsp caster sugar
2 tbsp demerara sugar
1 large egg
1 tsp vanilla extract
250g plain white flour
¾ tsp bicarbonate of soda
large pinch sea salt, plus extra for sprinkling
170g dark chocolate, roughly chopped
Instructions
In a medium bowl, cream together the butter and sugars using an electric mixer until light in colour and texture, about 5 minutes. Scrape down the sides of the bowl, add the egg and vanilla and mix well to combine.
In a separate bowl, whisk together the flour, bicarbonate of soda and salt.
With the mixer on low, slowly add the flour until just a few streaks remain, then add the chocolate. Finish the dough by hand, taking care to scrape down the sides so that everything is evenly distributed.
Ideally at this point, you should chill the dough overnight.
When ready to bake, preheat the oven to 180 C and line two baking sheets with parchment paper. Scoop heaped tablespoons of dough onto the sheets and top each scoop with a sprinkle of sea salt.
Bake for 10 - 12 minutes, until lightly golden on the outside and gooey in the middle. Remove from the oven and allow to cool on the baking sheets for at least 5 minutes.
These are best eaten on the day of baking, but will keep for a couple of days in an airtight container. They also freeze beautifully.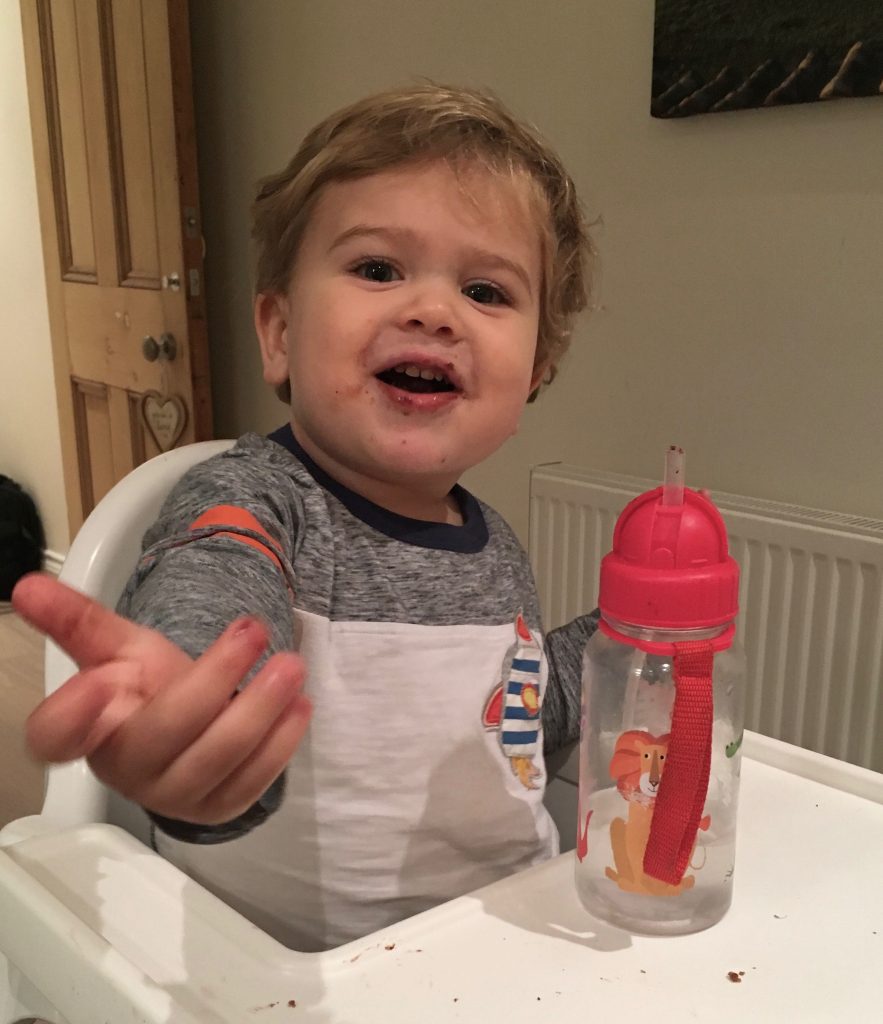 Yep, I gave my toddler a chocolate chip cookie. He also thinks green beans are a perfectly sensible snack, broccoli is irresistible and eats chickpeas by the handful, so although it might not be the most responsible parenting ever, I think we're doing ok.