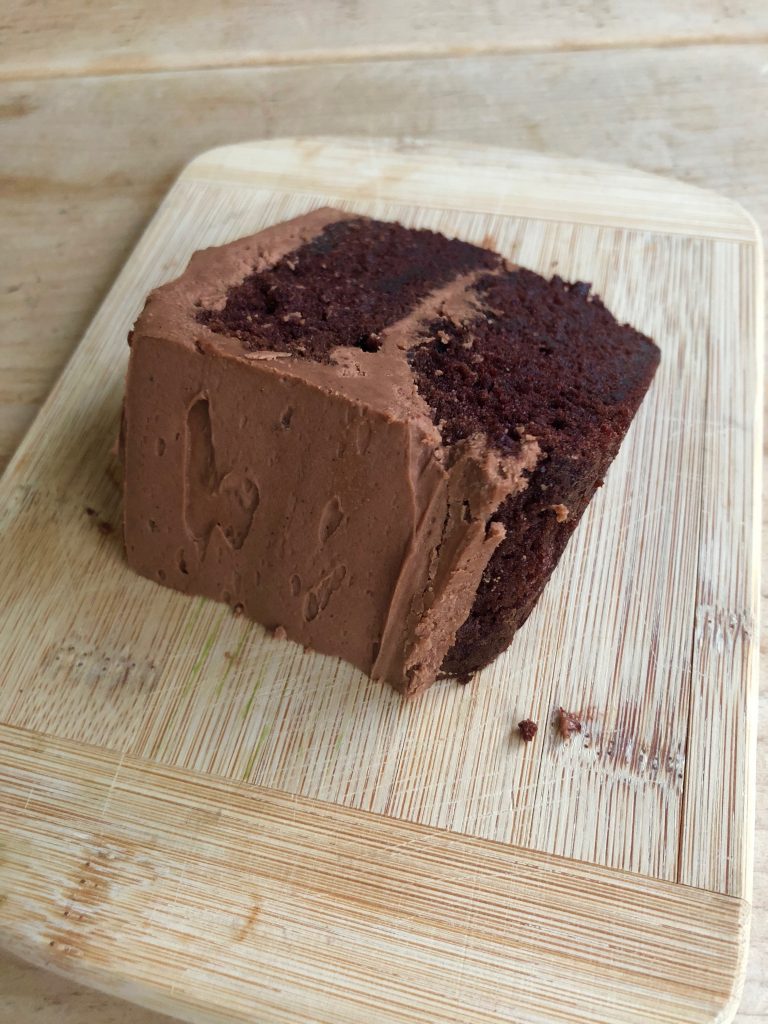 Ever since Nino celebrated his second birthday, we've been talking almost daily about what kind of cake family members will be getting for their upcoming birthdays. For Grandpa there was polenta cake, rolled out annually on request (with ever so slight variations to satisfy my urge to experiment). Daddy wants a whiskey one next January. Nino was shocked to discover that his Nonna isn't that keen on cake, nor is a close toddler friend, but we've now been to enough birthdays with caterpillars and rainbows and tray bakes to establish a playing field to work from and, after much debate, we've hit on a lemon sponge with fresh strawberry buttercream to make for me at the end of the month.
My go-to is almost always chocolate so it's refreshing to be pointed in a different direction by my mini kitchen sidekick and I'm excited to make and taste his fruity creation. But before then, chocolate cravings still call – thank goodness for an uncle with a birthday before mine and a last minute lunch invite creating the need to whip up an easy one bowl chocolate cake for a sunny Sunday afternoon.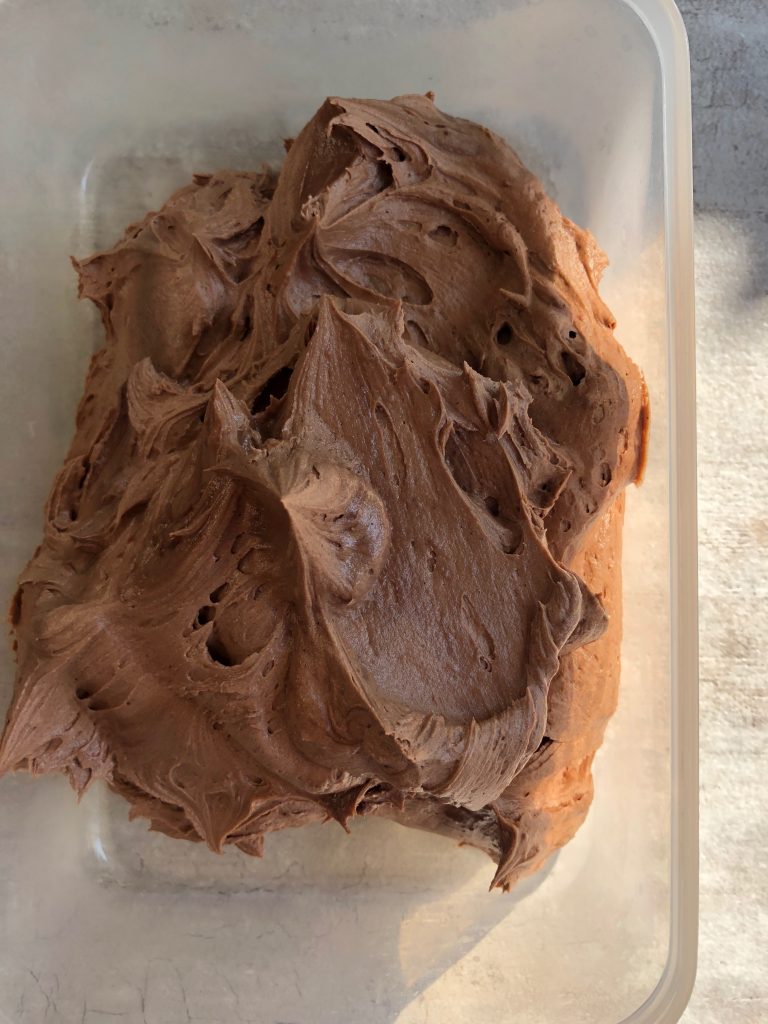 Oil isn't something I always use in cakes but with carrot or chocolate, I think it really improves the texture. You get that beautifully moist crumb, in this case almost damp and oh-so chocolaty, yet somehow also light and moreish. The recipe is one I make often, barely adapted from the BBC Food website and the secret ingredient is boiling water. So much water, in fact, that the batter looks a little alarming, more of a soup than the scrapable mixture you might be used to. But trust the process, I promise it works and as long as you don't use spring form tins (hello blackened dripping batter on the bottom of the oven) the cakes will bake up beautifully.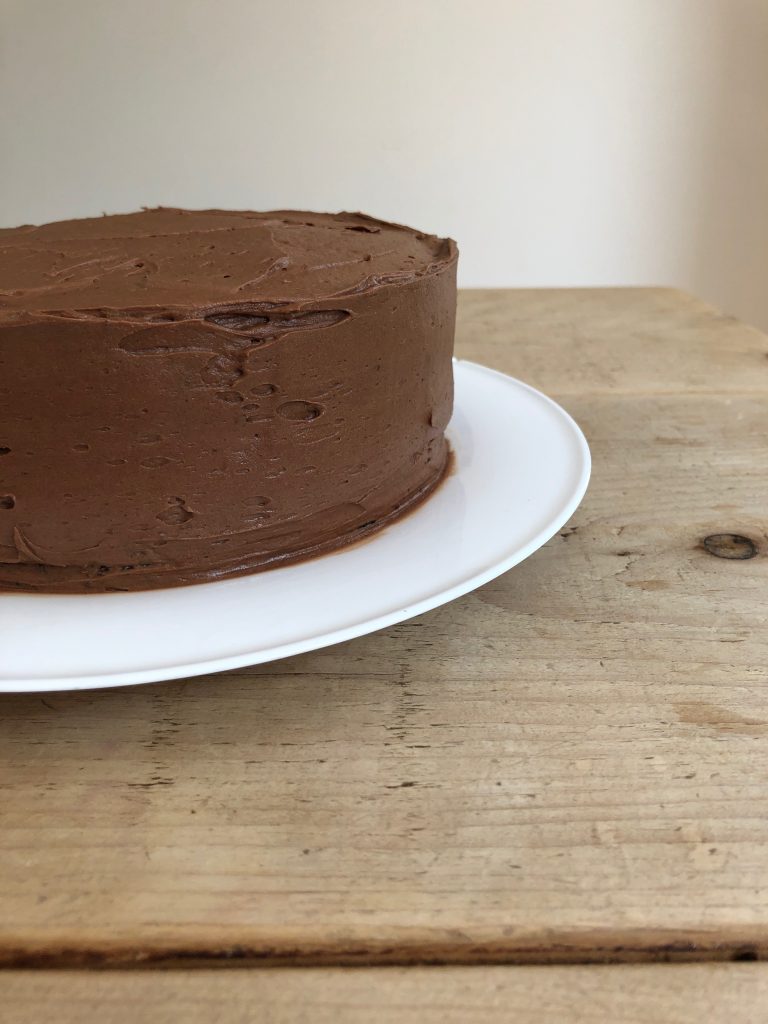 For me, birthday cake and buttercream go hand in hand. Maybe it's nostalgia for children's parties gone by, but ganache felt too sophisticated for a cake that would be sliced and eaten off napkins in the garden. This particular buttercream is cocoa only, no melted chocolate, meaning it's on the sweeter side but the perfect foil to the aforementioned dark chocolaty crumb. So here it is, my ultimate easy everyday chocolate cake. It certainly went down well with the smallest member of our party, see below for eager consumption, Bruce Bogtrotter style 🙂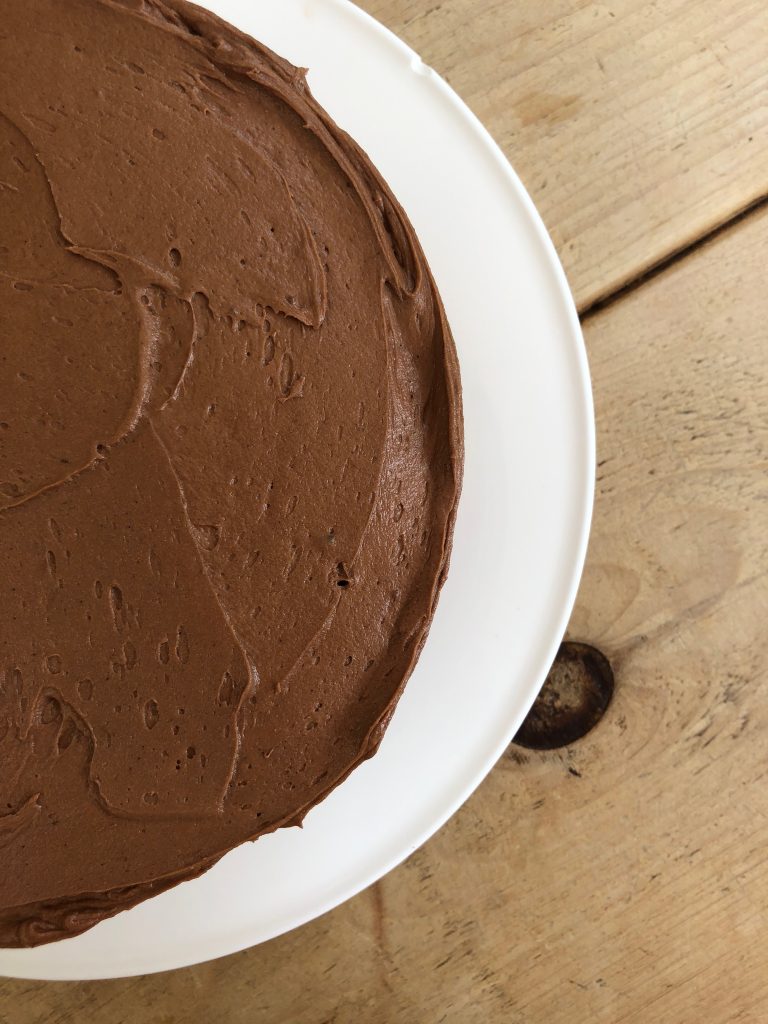 Everyday Chocolate Cake
An easy, beautifully moist chocolate cake with a rich crumb and silky smooth chocolate buttercream. The perfect birthday cake, in my humble opinion.
Ingredients
For the cake
225g plain flour
200g golden caster sugar
100g soft brown sugar
85g cocoa powder
1½ tsp baking powder
1½ tsp bicarbonate of soda
2 free-range eggs
250ml whole milk
125ml vegetable oil, plus extra for greasing
2 tsp vanilla extract
250ml boiling water
For the buttercream
225g unsalted butter, room temperature
400g icing sugar, sifted
45g cocoa powder, sifted
3 tbsp milk (or single cream)
2 tsp vanilla extract
Instructions
For the cake
Preheat the oven to 180C/160C fan. Grease and line two 20cm sandwich tins.
In a large mixing bowl, combine all the ingredients except the boiling water and whisk until smooth and well combined. Add the boiling water, a little at a time, until smooth (your cake mixture will now be very liquid)
Divide the batter between the sandwich tins and bake in the oven for 30–35 minutes, or until the top is firm to the touch and a skewer inserted into the centre of the cake comes out clean.
Remove the cakes from the oven and allow to cool completely, still in their tins, before icing.
For the buttercream
Using a stand mixer or electric whisk, beat the butter until smooth and light, 2 - 3 minutes. Add the remaining ingredients and beat on low until just combined, then beat at high speed for 3 full minutes. Add a little more milk if the buttercream looks too thick. Can be kept in the fridge for several days.
When ready to assemble, place one cake on a serving plate. Slather over one third of the buttercream, sandwich the second cake on top then cover your cake with the remaining icing. Serve in thick slices.
This cake will keep in an airtight container for 2 - 3 days.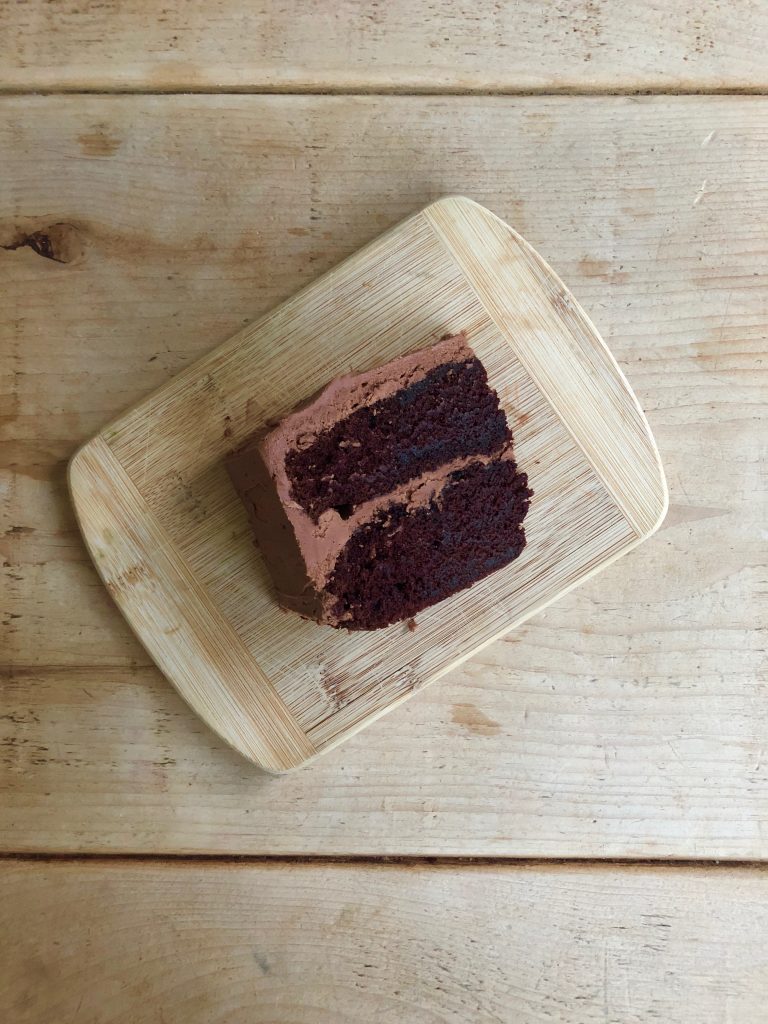 Some more of my favourite chocolate cakes:
Chocolate & Caramel Layer Cake