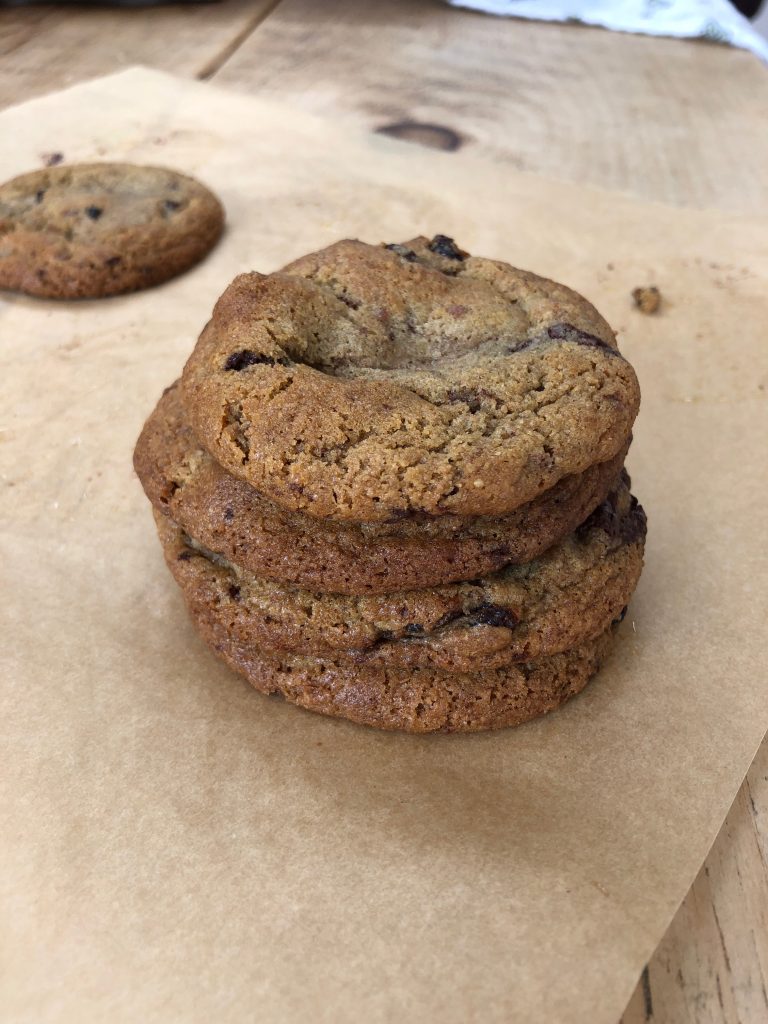 She's here! Joy Marie Maureen Doran, our brand new bundle of bliss, made her unforgettable entrance into the world at 12.29am on Friday 24th August weighing in at 7lb 8oz. And my goodness what an arrival, delivered by her daddy on the downstairs bathroom floor while her big brother slept upstairs. And no, that wasn't exactly part of our birth plan . . .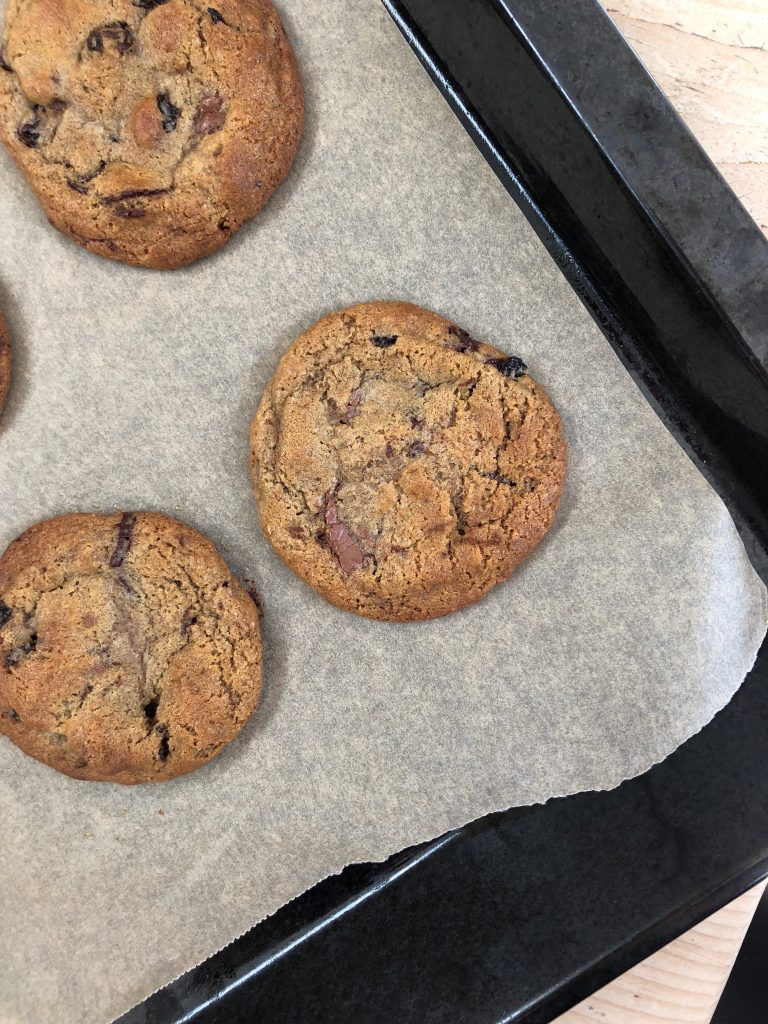 Before Nino came along, I remember wondering how it could be possible to love another being as much as I loved Luke. And of course my heart expanded with a total adoration that was both equal and different. Loving a child is so deep: protective, instinctive, impossible to explain unless you're a parent yourself. Second time around that expansion is every bit as all-encompassing, love reaching into places in my heart I didn't even know existed. You're only a few days old, baby Joy, but quite simply I've loved you forever.
So, onto that birth story. I promise not too much information, but if you're here for the cookies scroll straight to the bottom. They're soft and chewy with chunks of chocolate plus more chew from the raisins, and quite possibly my new favourite cookie. Last Thursday Luke took the day off work for what was to be our last adventure as a family of three. Friday was my due date and although we knew the stats – only 5% of babies actually arrive on their designated day – it was the perfect excuse to spend a day out together. We watched The Tiger Who Came to Tea on stage (Nino actually shrieked with joy when the tiger appeared), went out for lunch and ate Bacio and Peanut butter straciatella gelato at Gelupo. In the afternoon I went to the midwife for a stretch and sweep (if you don't know what that is, I won't go into detail) where she informed me that while the baby was engaged, I was very unlikely to have her in the next 24 hours, and I mentally prepared myself that it could be up to another two weeks before we met our little girl . . .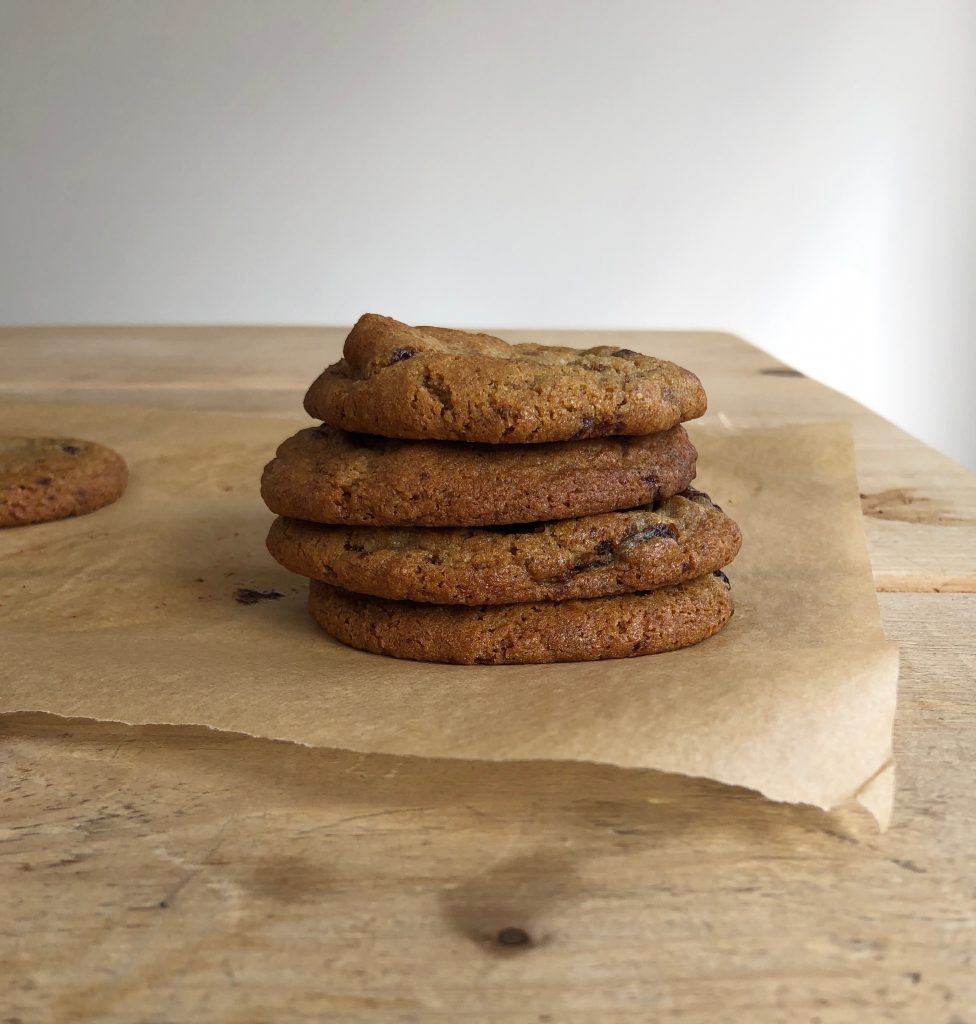 That evening, we toasted our due date eve with a glass of cold prosecco (one of maybe five drinks I had throughout the whole pregnancy, with Nino I didn't touch a drop), ate puttanesca and watched some stand up on Netflix. I bounced on my birthing ball, trying not to read too much into the occasional tightening of my tummy, nothing sore, almost more like the baby stretching out than anything akin to a contraction. At 9.30pm we headed up to bed and I remember telling Luke that the tightenings seemed to have slowed, wondering whether I should try to stay active and encourage something to start, but we both agreed things would happen when they happened and settled down to sleep.
Luke drifted off almost immediately and for the next hour or so the tightenings started to increase. I began to believe that maybe this might be the beginnings of labour, without wanting to get too excited or scared, and by 11am they were regular and painful enough to start timing. By just before midnight my contractions were seven minutes apart and although my midwife had said to call the hospital when I had two or three in ten minutes, the pain was intense and building so I woke Luke and got dressed. He called my parents who live nearby and would be looking after Nino, and the hospital, who heard my groans in the background and confirmed we should be going in. Suddenly it felt like a fast forward button had been pressed – the pain became too intense to time contractions, some sort of animal instinct took over and I retreated to the floor of our downstairs bathroom (ok toilet, but bathroom sounds just a little more glamorous, right?). I knew she was coming, and soon. Five minutes later, our beautiful baby girl was delivered by her incredible dad and straight into my arms, all warm and waxy and perfect. An ambulance arrived a few minutes later and the team were able to sort out the cutting of the cord, as well as helping to clean up what looked like a minor murder scene (thank heavens for wooden flooring . . .)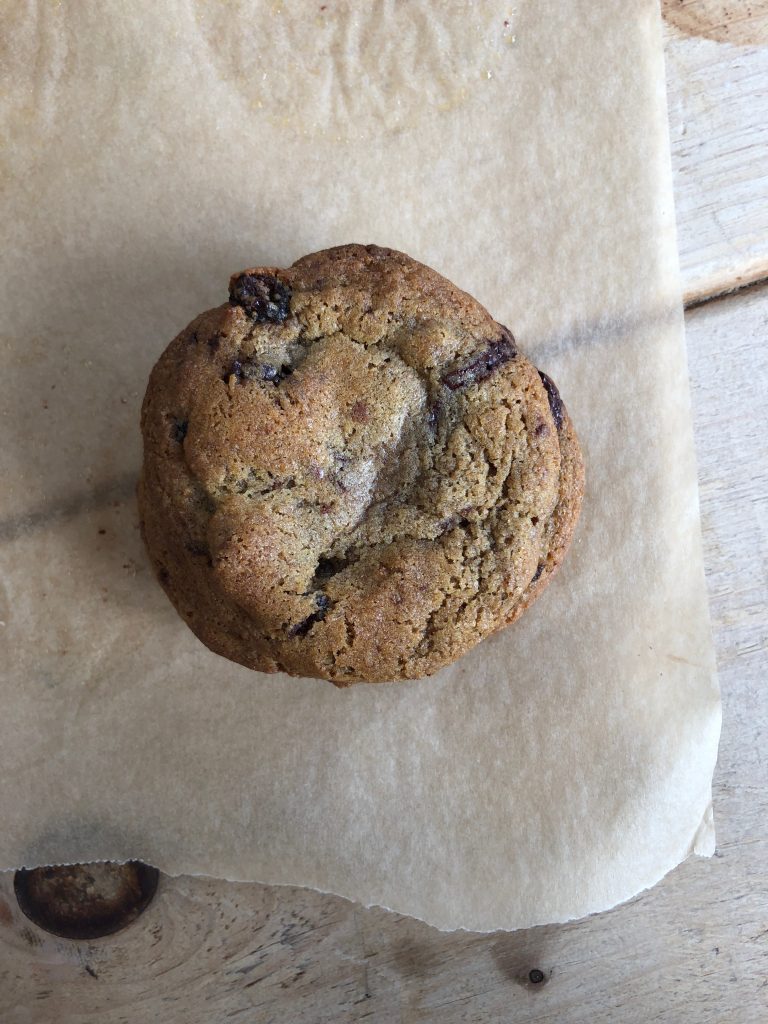 After Nino's incredibly medicalised entrance into the world – induction, forceps, a team of doctors and intensive care – I was keen to go to the Birth Centre, but doing it all at home isn't something I'd ever really considered. While people birth babies every day all around the world without medical help or pain relief, I'm amazed by and proud of what we achieved, but I also realise we were incredibly lucky. There were no complications and the good old NHS did us proud again by sending an ambulance which arrived mere moments after Joy did.
All in all it's been an eventful few days. Everything happened so quickly, I'm pleased to report that our freezer is still stocked with the stash of brownies and cookie dough I'd made to bribe the midwives into looking after me. We're working our way through the brownies in the evening (breastfeeding fodder) and these cookies have been baked fresh in batches for visitors coming to coo over our sweet little bundle of Joy. Few things beat the smell of a kitchen where cookies are baking but a newborn nook just pips it to the post. I'll be back soon with a few thoughts on our new family of four, but for now know that there are sweet treats and we are in love all over again. Life is good.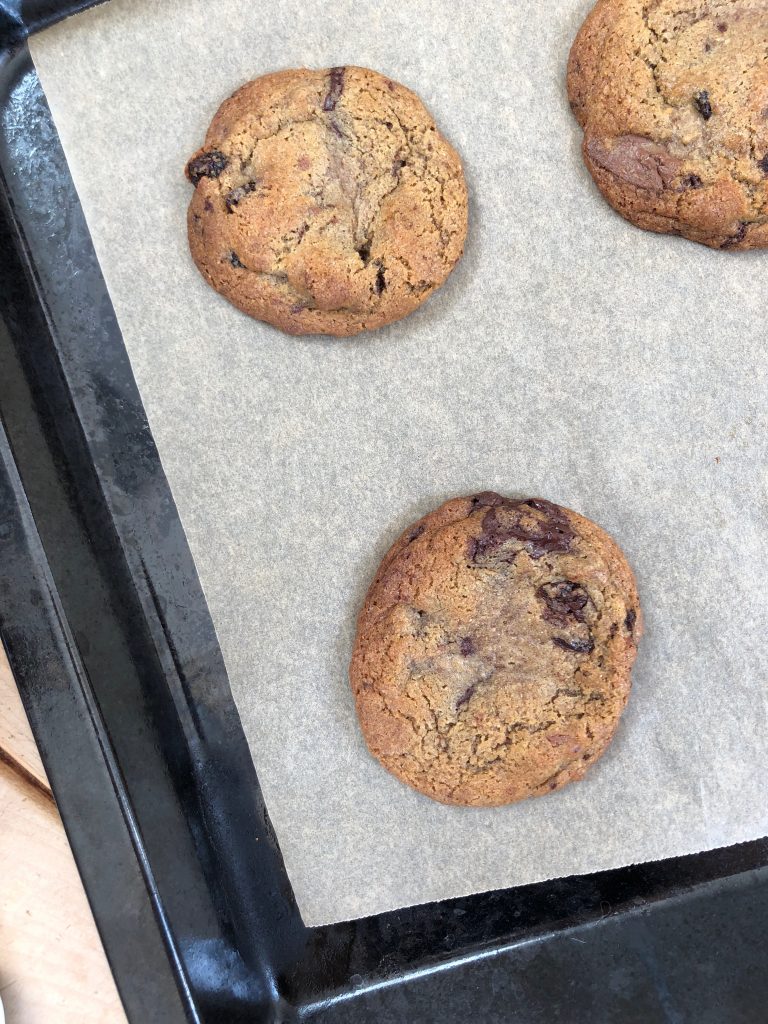 Wholemeal Raisin Chocolate Chunk Cookies
These are my husband's favourite chocolate chunk cookie - raisins are his bag. If you're not a fan, you can omit or add a handful of walnuts instead. But what's not to love about a chewy chocolate chunk cookie studded with sweet chewy raisins? Trust me, these cookies are the real deal.
Ingredients
225g unsalted butter, softened
200g light brown sugar
1 egg plus 1 egg yolk
275g wholemeal flour
1¼ tsp bicarbonate of soda
large pinch sea salt
100g dark chocolate
75g milk chocolate
100g raisins
Instructions
In a stand mixer, beat together the butter and sugar until light and fluffy, about 4 mins. Add the egg and yolk, beating til combined, then fold in the flour, bicarbonate of soda and salt. Stir in the chocolate and raisins, transfer to an airtight container and chill for a minimum of four hours.
When ready to bake, preheat the oven to 180C/160C fan and line two trays with baking parchment. Scoop out heaped tablespoons of dough, flatten slightly and bake for 10 - 12 mins, until firm and golden at the edges and just set in the middle. Allow to cool completely on the trays then store in an airtight container for up to 4 days.